duet™ and carrycot plus™ for twins bundle
compact side-by-side buggy
duet™ and carrycot plus™ for twins bundle
compact side-by-side buggy
The most compact, fully featured, all-terrain side-by-side buggy in the market that is the same width as a single buggy; duet™ is the ultimate ride for siblings or twins, from newborn to toddler, offering innovation like no other.
The included carrycot plus™ for twins offer three unique parent facing solutions. Your twins can now continue their unique bond, and lie close together in one shared, safe and cosy environment - enabling that same sense of togetherness they had in the womb. Incorporating thoughtful innovation that focuses on longevity, Mountain Buggy® ensures parents get much more than just a lie flat carrycot for twins. The 'plus' delivers a safe, incline position for those newborns who suffer from reflux, and as twins get older; the included fabric sling seat allows parents to face their twins for up to 15kg capacity.
Eligible for free shipping
Free shipping on orders over $50!
This feature requires Javascript to be enabled. Please try updating, or consider using a different browser.
"Fits through every doorway I've tried. Lots of storage space."
Love the hand brake to slow the buggy down when walking down a hill, that's a great feature. Comfy. Easy individual recline. Strong. Easy maneuverable with one hand while I hold my toddler's hand. Fits my big toddler in well if he needs to sit down and I pop one baby in the sling.
Jen
London
full features breakdown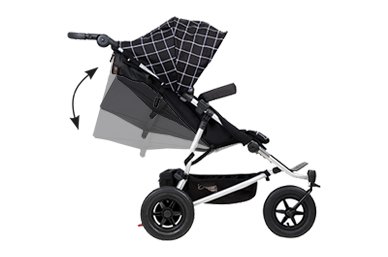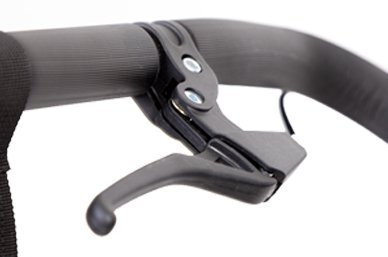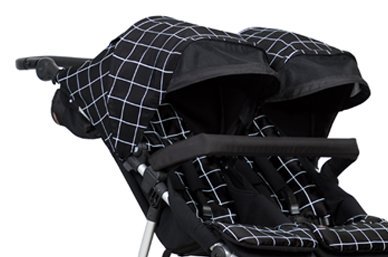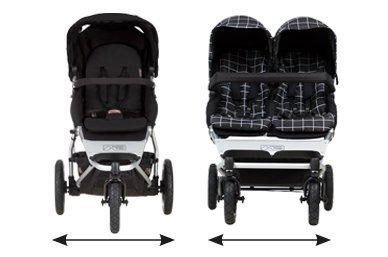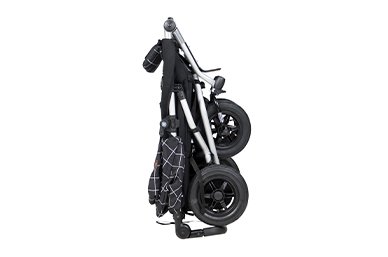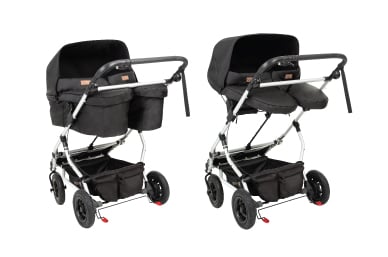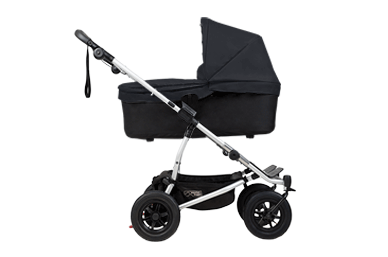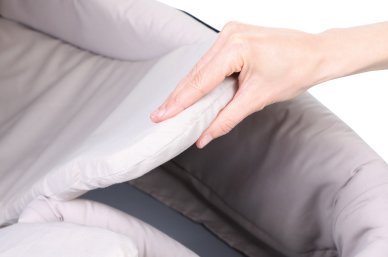 at a glance
superior manoeuvrability and kerb pop
multi adjustable handlebar
Age range

newborn - 4 years

Maximum load

18kg in each seat. 9kg per seat in full lie-flat mode (newborn)

Safety certified

for the following markets:
Europe, UK, USA,
Aus/NZ, Canada, China
duet™ instructions
Setting up your duet™ is easy! Find all the details you need here for how to set up and use!
carrycot plus™ for twins instructions
Setting up your carrycot plus™ for twins is easy! Find all the details you need here for how to set up and use!
essentials
accessorise your duet™ with carrycot plus™ for twins further with these essentials