nano duo™ with cocoon™ for twins bundle
go easy with two
nano duo™ with cocoon™ for twins bundle
go easy with two
nano duo™ is an incredibly light and easy to manoeuvre side-by-side buggy that is great for travel or for families that require the perfect urban solution for two.
This ultimate value bundle includes a cocoon™ for twins: perfect for parents of twins wanting a simple, lightweight, newborn solution that seamlessly clips on and off the buggy - and for use as an off-buggy lie-flat sleep solution. While in the cocoon, your twins can now continue their unique bond, and lie close together in one shared, safe and cosy environment - enabling that same sense of togetherness they had in the womb.
Explore the 'keep calm and carry-on™' travel collection here.
Eligible for free shipping
Free shipping on orders over $50!
This feature requires Javascript to be enabled. Please try updating, or consider using a different browser.
"I still can't get over how compact it is when folded."
nano duo fits in our very tight hallway without getting underfoot, in the boot of the car, and I can tell it's going to be perfect for travel further afield as well.
Anna,
San Francisco, USA
full features breakdown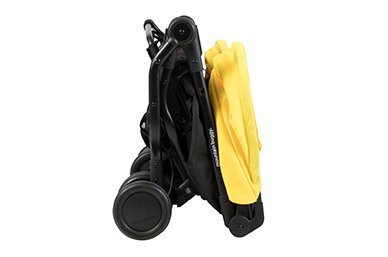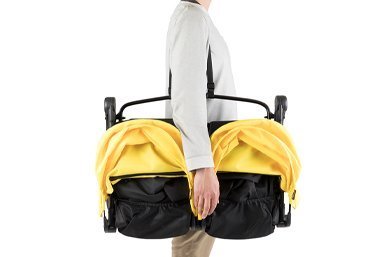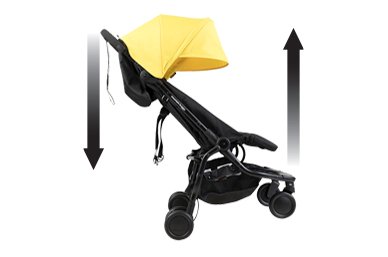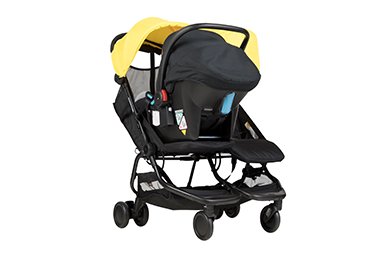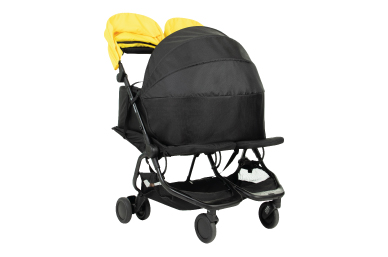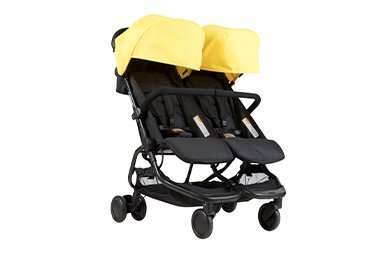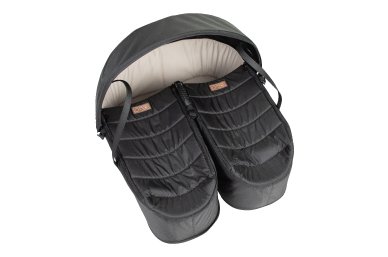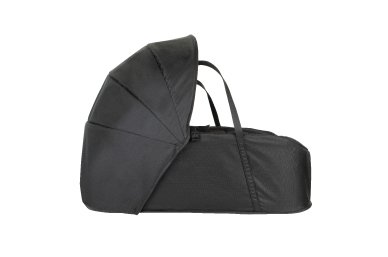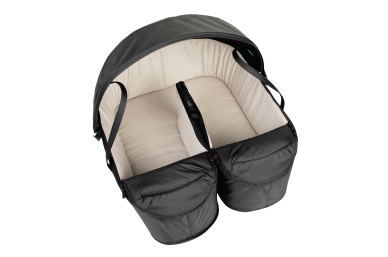 at a glance
superior manoeuvrabilty and kerb pop
Age range

newborn - 3 years (with cocoon)
6 months - 3 years (without cocoon)

Fold dimensions

51 x 73 x 28cm

Maximum load

15kg per seat (30kg total)

Safety certified

for the following markets:
Europe, UK, USA,
Aus/NZ, Canada, China
nano duo™ instructions
Setting up your nano duo™ is easy! Find all the details you need here for how to set up and use!
cocoon™ for twins instructions
Setting up your cocoon™ for twins is easy! Find all the details you need here for how to set up and use!
essentials
accessorise your nano duo™ with cocoon™ for twins bundle further with these essentials