haven™
forward facing, forward thinking innovation
haven™
forward facing, forward thinking innovation
Car seat weight group

1, 2, 3

Dimensions l x h x w

H65-77 x W44 x D69cm

Product weight

7kg (7.5kg with safeguard™)

Safety certified

ECE R44/04
(suitable for use in NZ, EU, UK and other
markets that accept European safety
standard ECE R44/04)

Weight range

front facing 9 - 18kg with safeguard™
front facing 15 - 36kg as a booster without safeguard™ *
* Always secure with a 3 point seat belt when used with or without safeguard™
haven™ is a long-lasting booster seat that complies with the ECE R44/04 safety standard, keeping your children safe when in front-facing mode. haven™ comes included with an impact shield called safeguard™, which offers a passive and safe alternative to the 5-point harness. safeguard™ easily slides into haven's arms, and anchors your child in with the vehicle seat belt, allowing your child to feel grown up (!), whilst providing additional protection and comfort as they are transitioning into front facing mode.
You can use haven™ as a booster seat without the safeguard™ from 15kg up to 36kg, using the car seat belt to secure them safely, and adjusting the multi-height headrest for ultimate safety, comfort and longevity.
complies with ECER44/04 - Europe safety standard
safe alternative to the 5 point harness
reinforced side impact protection
one-hand adjustable height and recline position available
intuitive ISOfix installation
front facing only
Back vehicle seats alone are not designed to fully accommodate children, so for their safety, they need to be secured in an appropriate child restraint up to approximately 12 years, or when the adult seat belt fits them properly.
Always secure with a 3 point seat belt when used with or without safeguard™

We encourage customers to always check the integrity of their car seat & base, and have it have it installed by a trained professional
mountain buggy
SKU:
Product Code: HAVEN_V2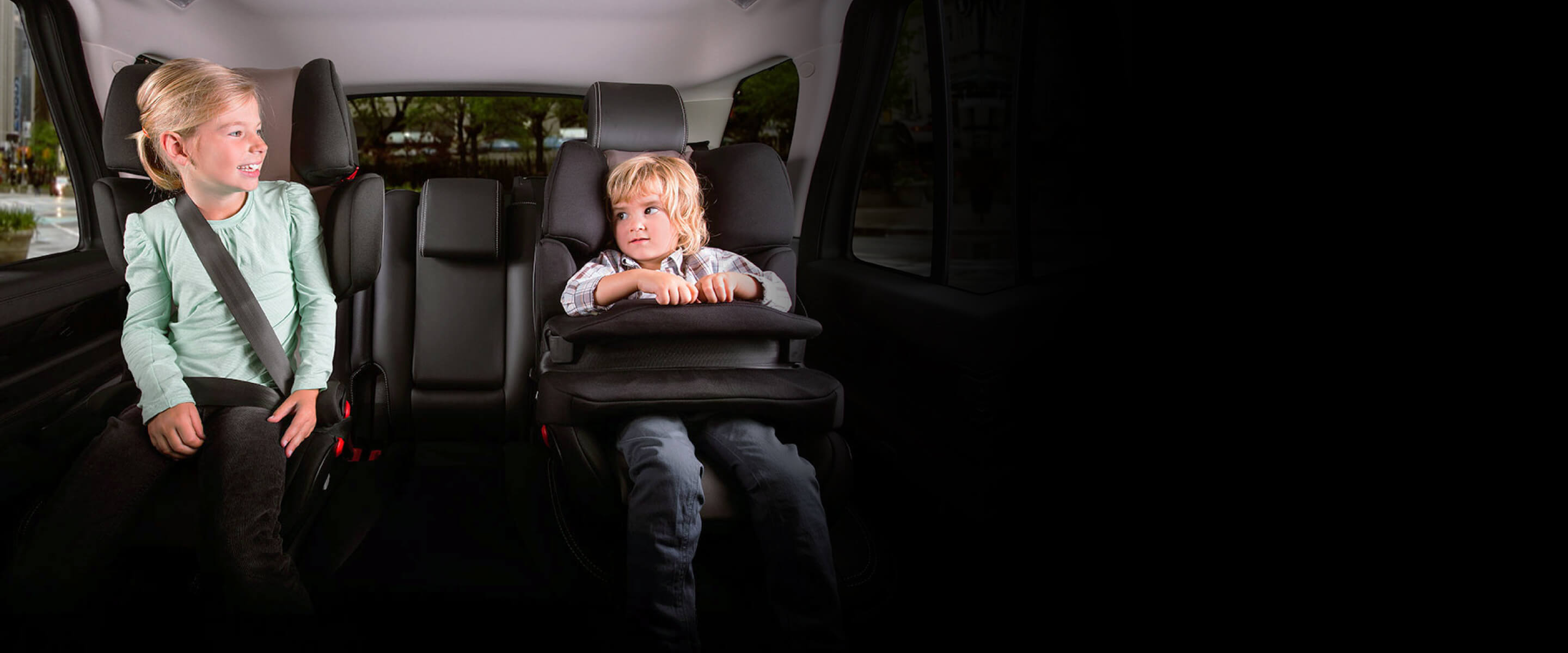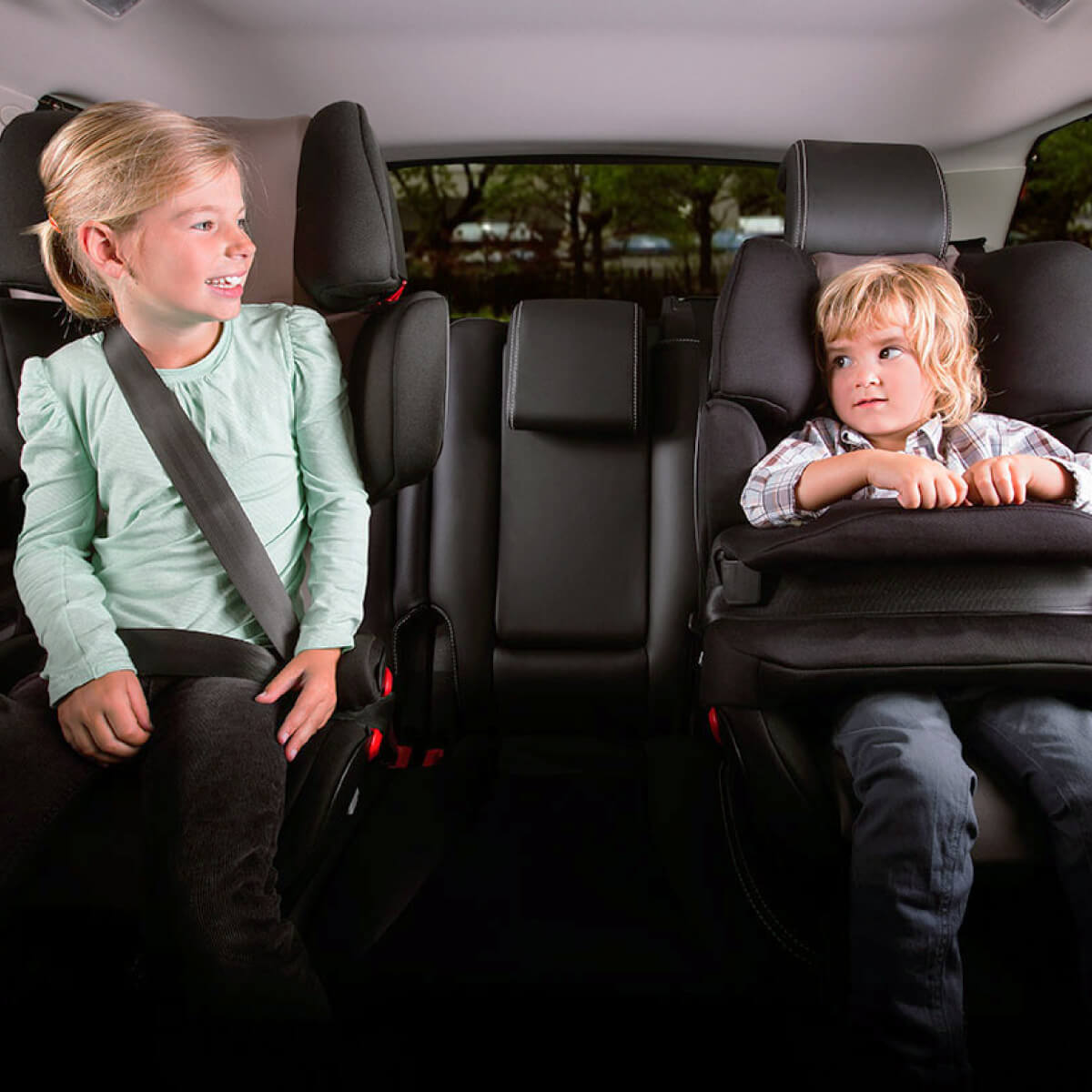 long-lasting
haven™ has been designed, tested and certified to be used from 9kg up to 36kg, providing outstanding longevity - longer than most out there in the market. It can be used with safeguard™ up to 18kg and without safeguard™ from 15kg to 36kg. haven™ surpasses ALL safety standard requirements when used with or without safeguard™.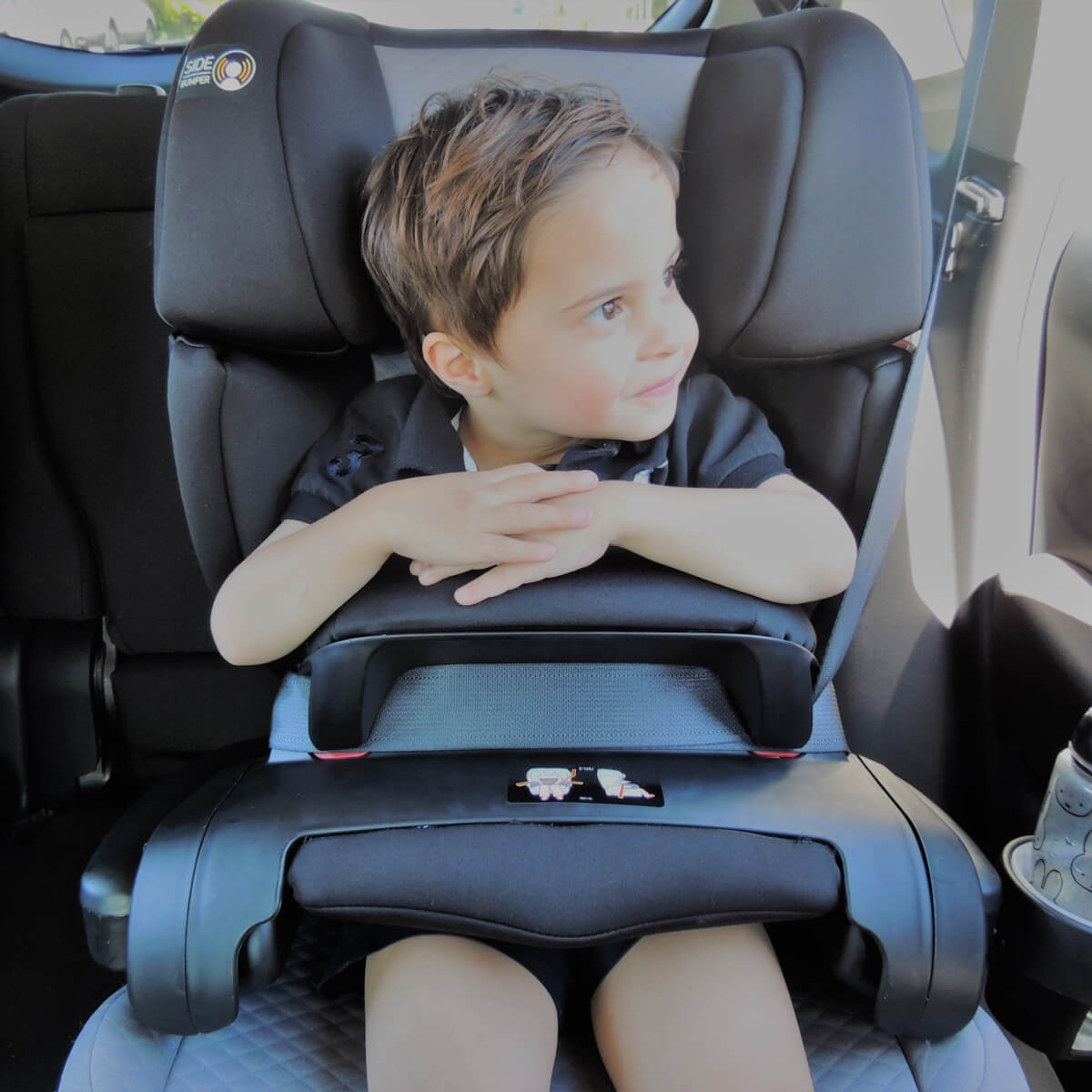 uncompromised safety for the younger child
Commonly used in Europe, an impact shield provides a passive and safe alternative to the classic 5-point harness, up to 18kg. safeguard™ provides great comfort and safety for the younger child who is transitioning to front facing; who requires that additional security. In the event of an unlikely accident, safeguard™ absorbs the impact force over a larger area of the child's body; like an airbag performs, it helps to decrease stress from their head, neck, shoulders and spine through a more natural rolling motion forward, rather than a whiplash effect if the vehicle should stop suddenly.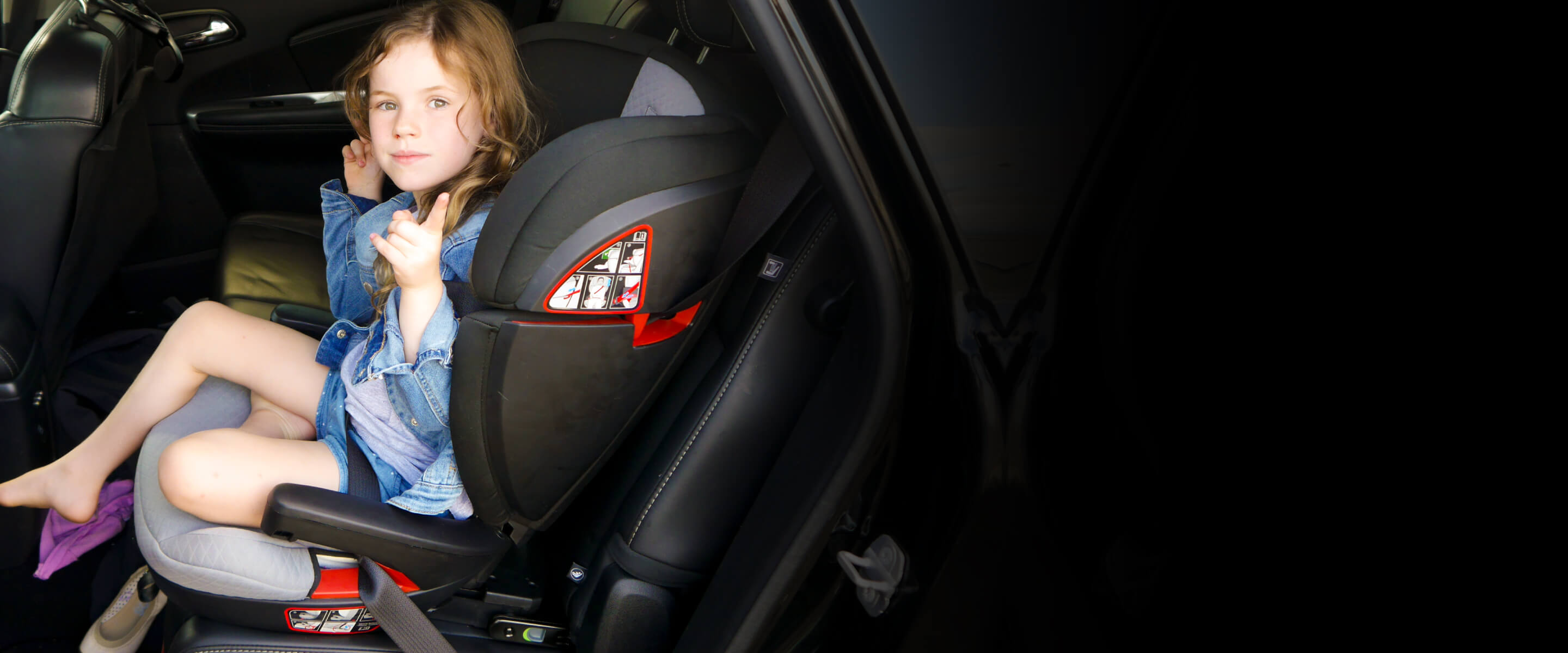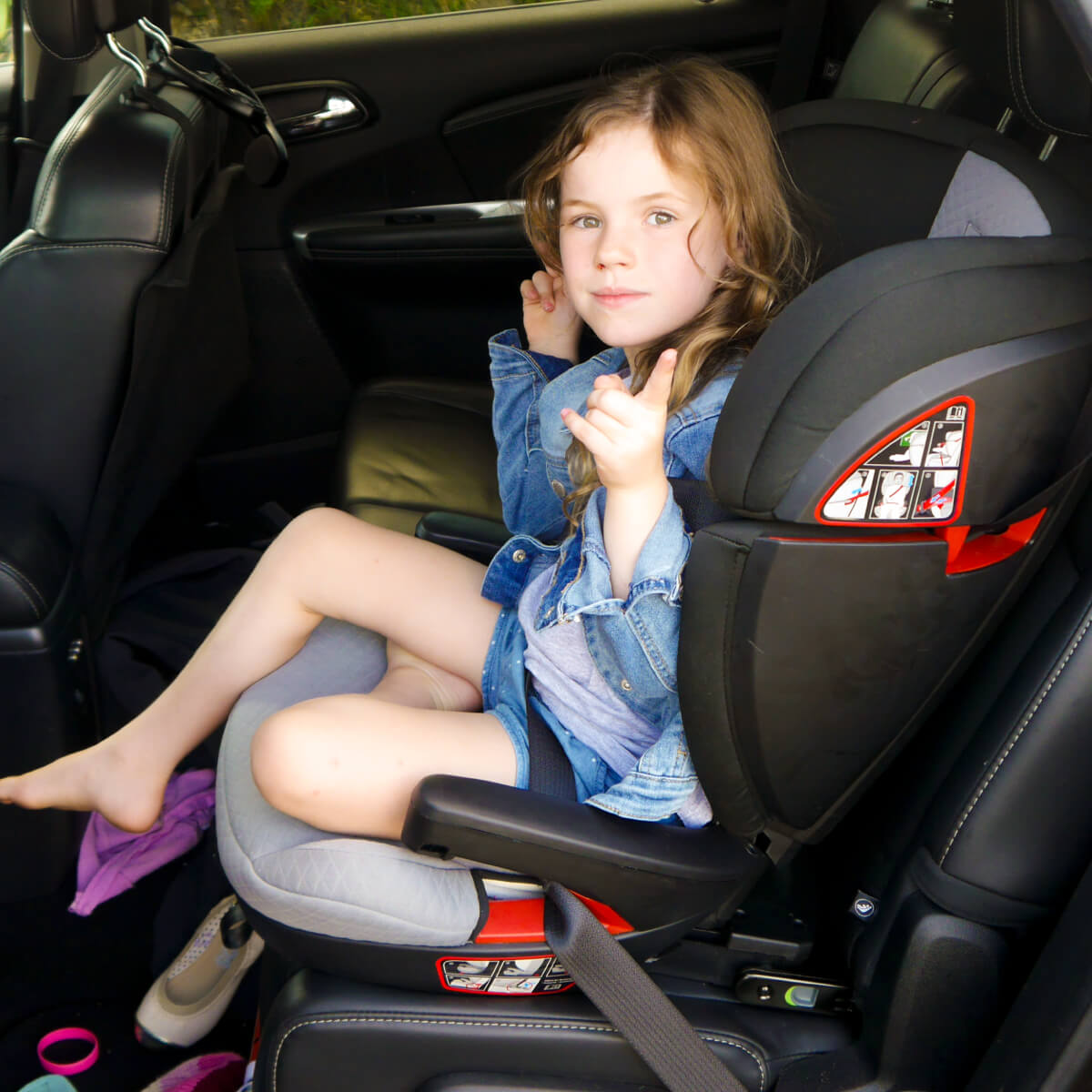 ISOfix benefits
Too many car seats are incorrectly installed. Whether your car seat has a built-in 5-point safety harness or an impact shield, this won't support your child if it's not installed correctly. haven™ comes with ISOfix connectors to allow fitting into your car perfectly all the time, giving your absolute peace of mind.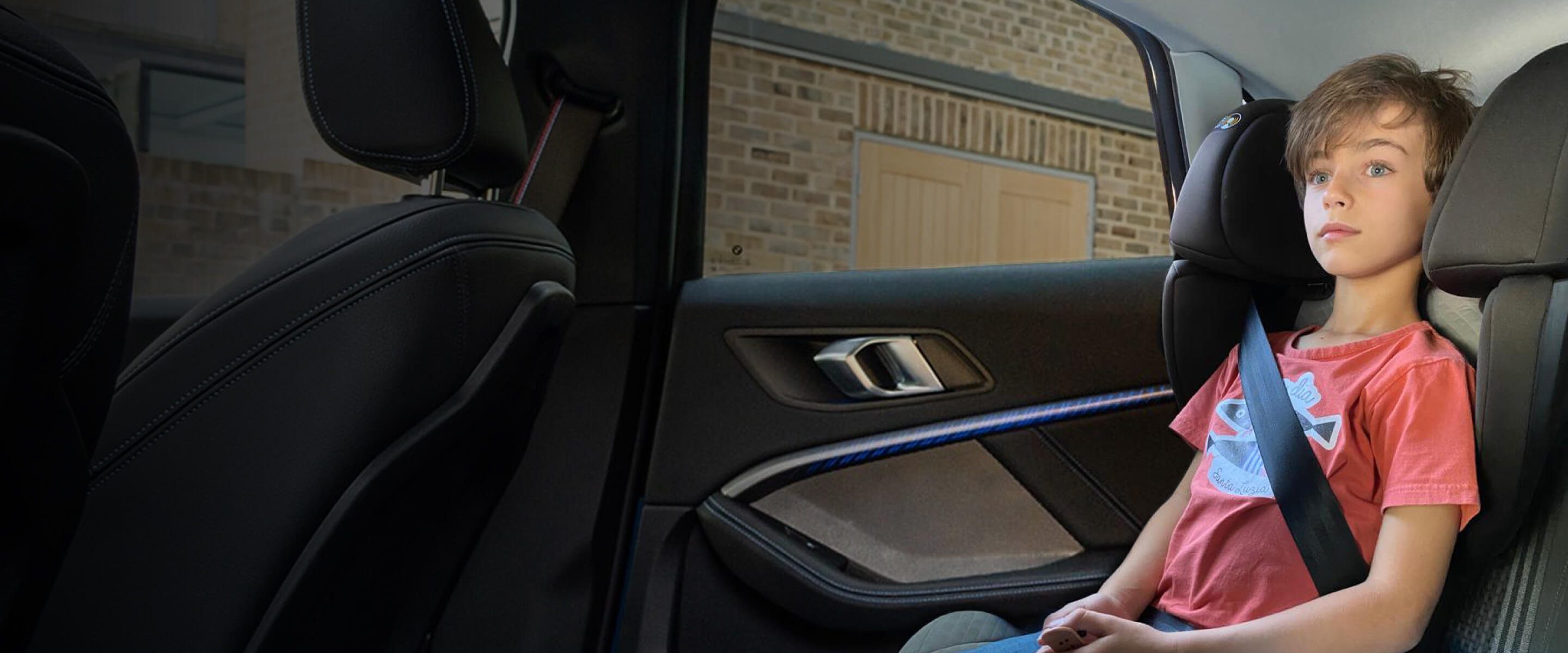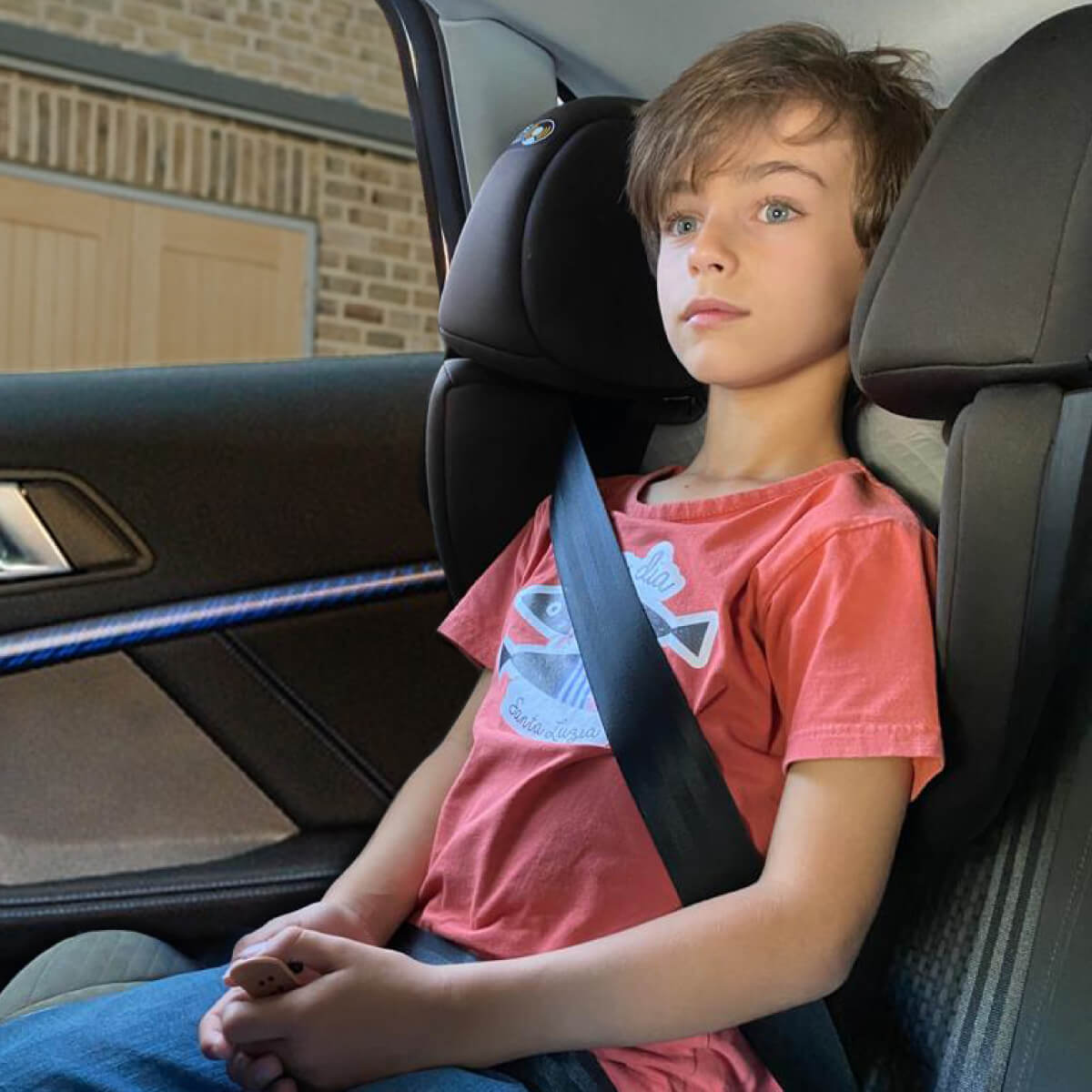 safety for your older child
As children get older, they tend to leave booster seats way too soon, using the vehicle seats which are not designed to keep them safe. haven™ has been stylishly designed, so your pre-teen who thinks they're too cool to ride in a "baby seat", appreciates feeling like a grown-up being secured using the vehicle seat belt, in a tailored seat that looks a part of your car.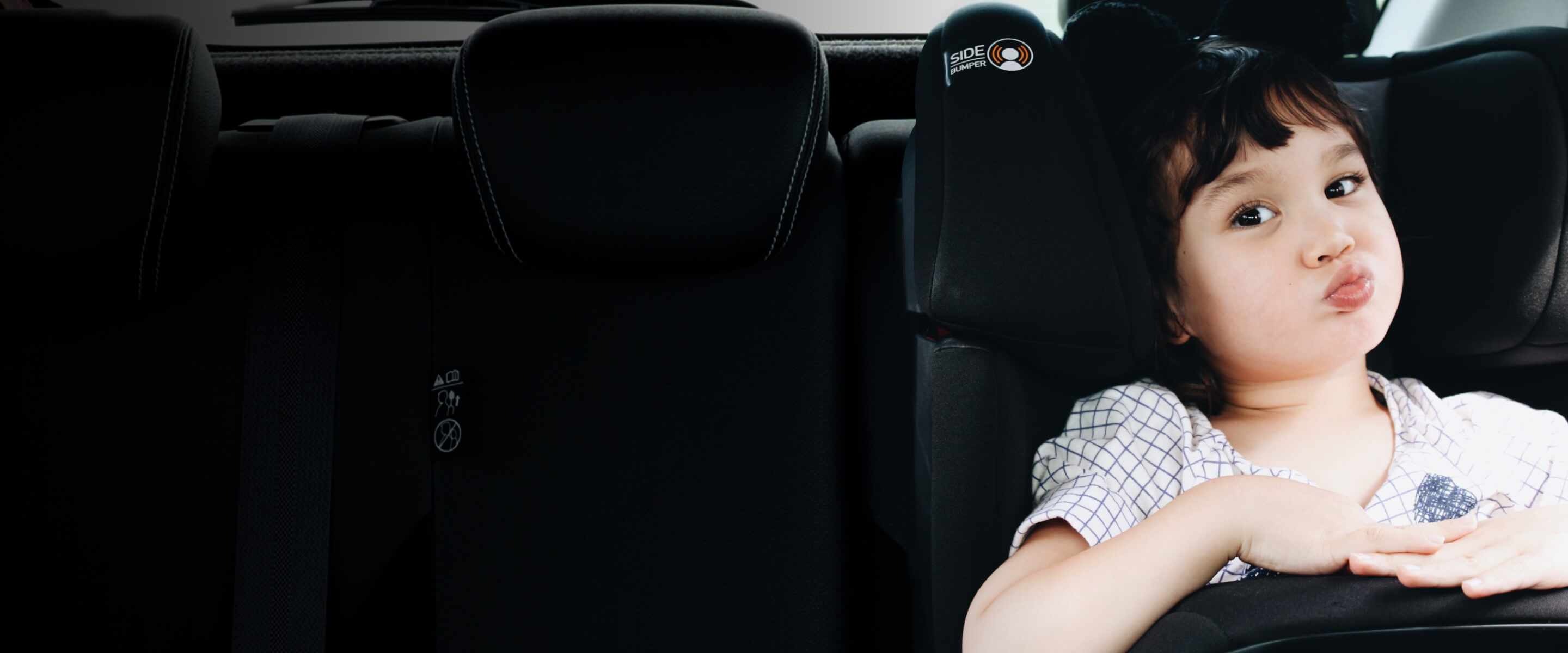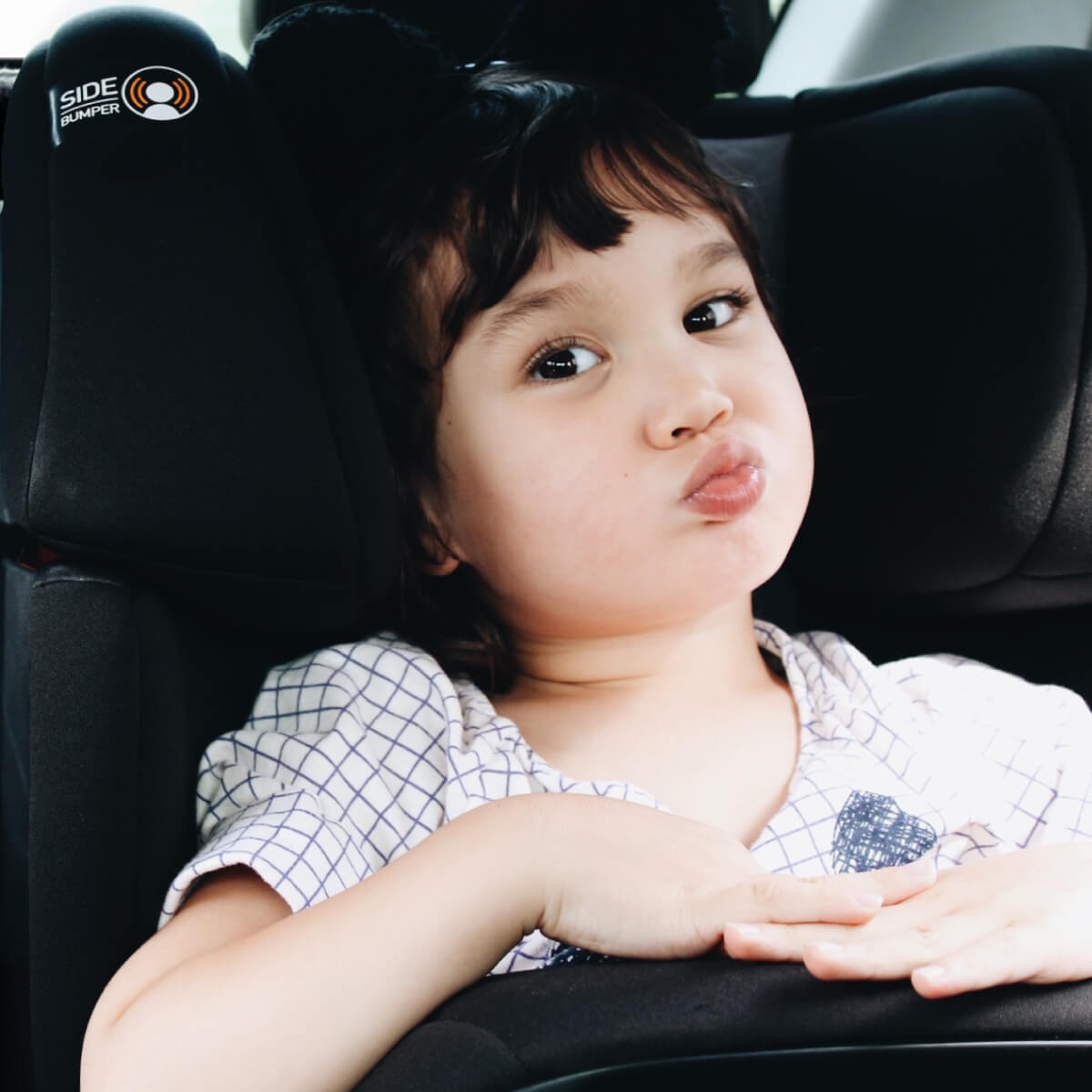 all-time perfect fit
Your child will continue to grow, so it's useful to find a booster seat that will allow for this. Unlike other boosters out there catering groups 2 or / and 3 only, haven™ covers groups 1,2 AND 3, offering ultimate longevity and value. Its multi-height back adjuster and safeguard's adjustable depth, provide a perfect fit for each child's differing shape and size, from 9kg to 36kg.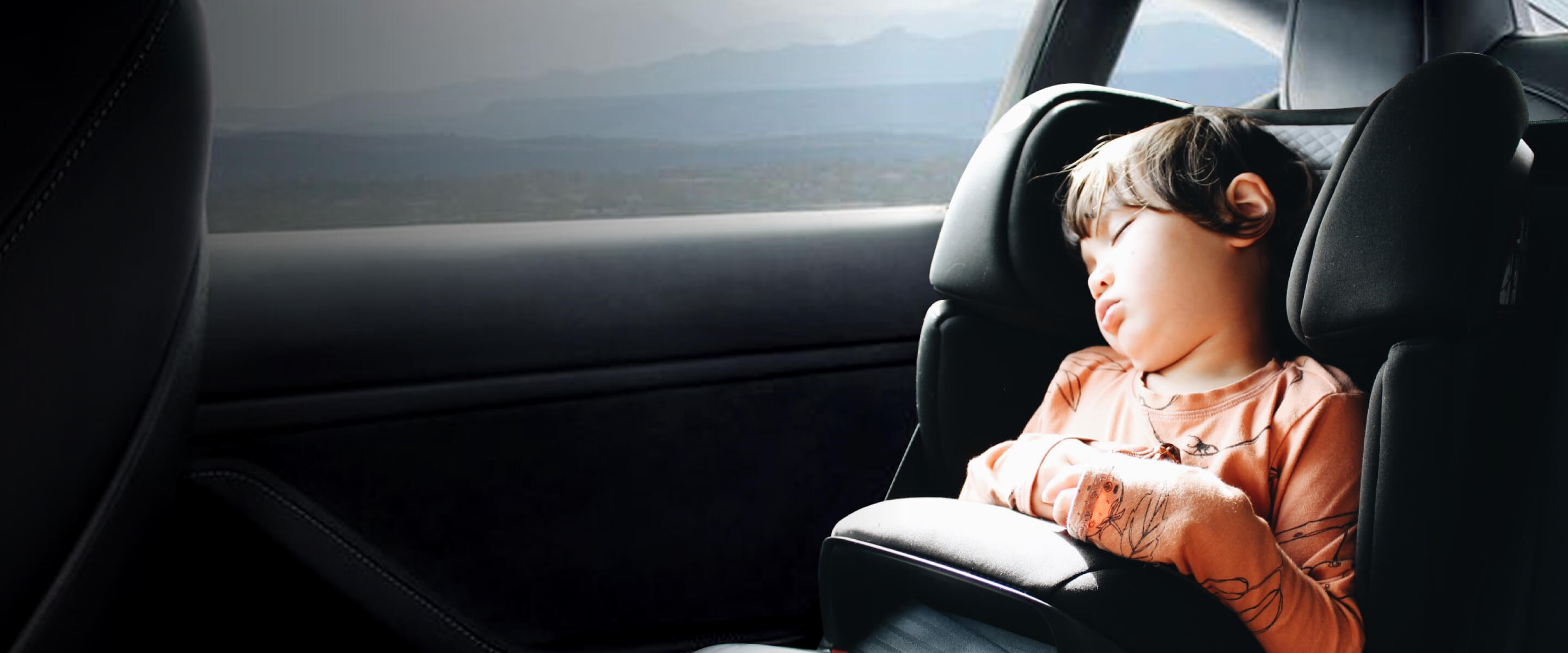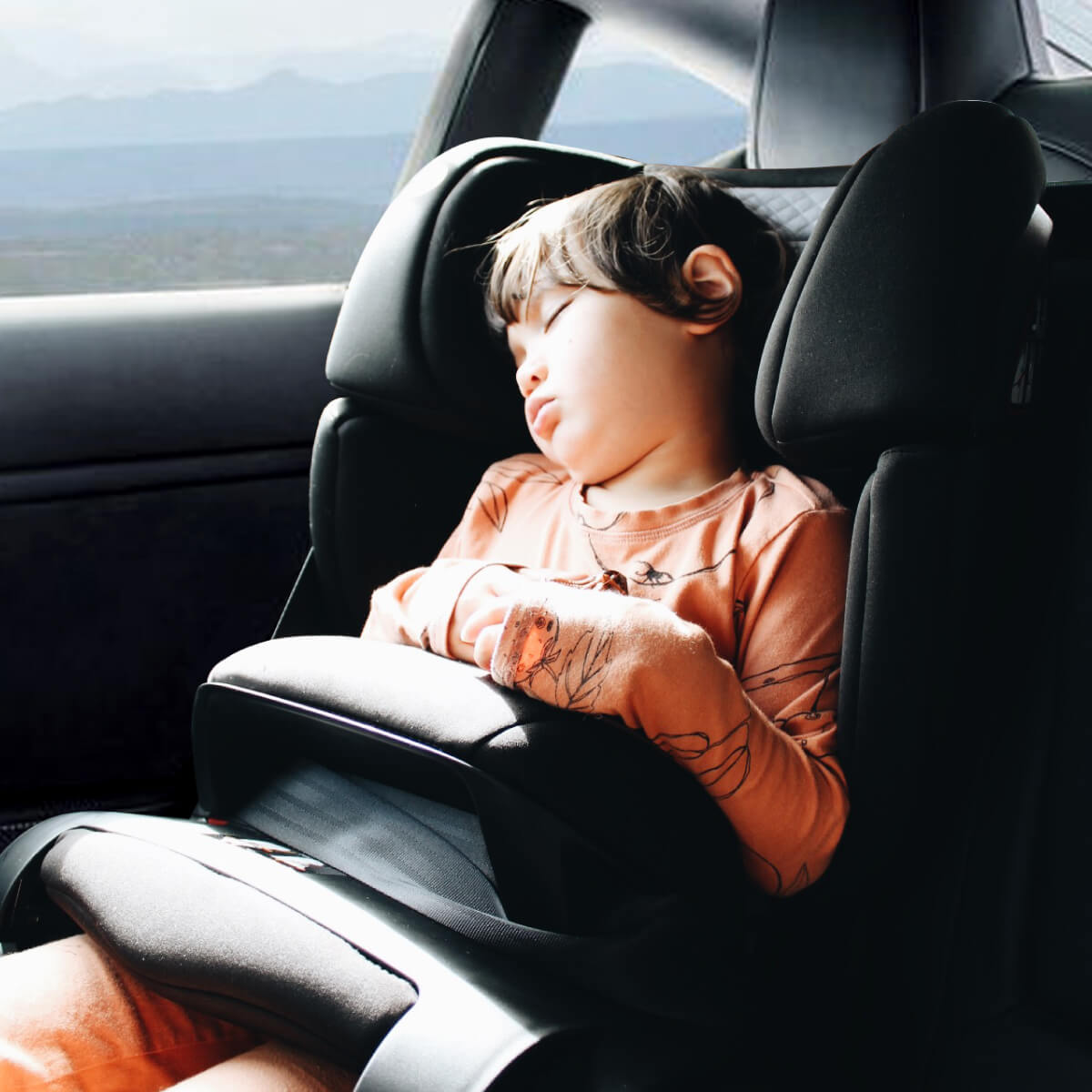 comfort on long rides
It's rare to find a booster seat that will allow a recline for your child, and haven™ delivers this much appreciated comfort feature, especially for those long car rides.

"This was a perfect solution for our 6 year old - easy to use, comfortable, safe and adjustable. Also a dream to clean and transfer between car."
9 reasons why you'll love haven™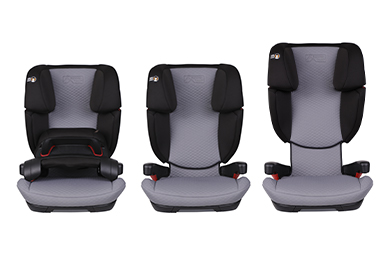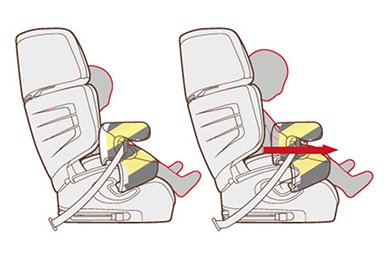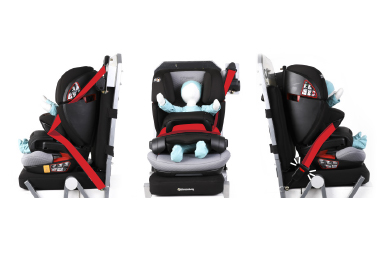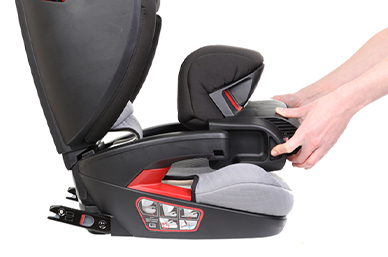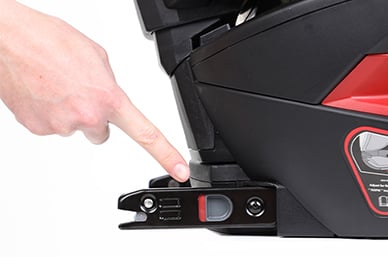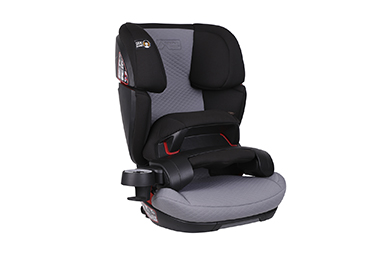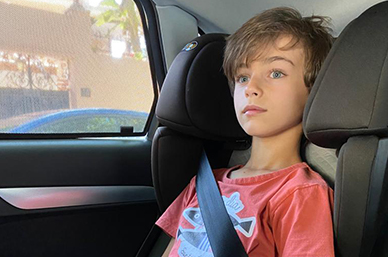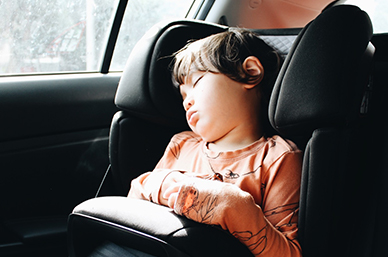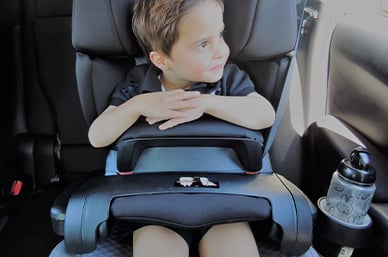 at a glance
intuitive ISOFIX for one time installation
safeguard™ offers maximum safety creating a rolling movement for a child if the vehicle should stop suddenly
safeguard offers an adjustable depth ensuring a safe and snug fit
one hand multi adjustable height, that grows with your child
recline position ensures comfort for longer journeys
reinforced side impact protection
Car seat weight group

1, 2, 3

Dimensions l x h x w

H65-77 x W44 x D69cm

Product weight

7kg (7.5kg with safeguard™)

Safety certified

ECE R44/04
(suitable for use in NZ, EU, UK and other
markets that accept European safety
standard ECE R44/04)

Weight range

front facing 9 - 18kg with safeguard™
front facing 15 - 36kg as a booster without safeguard™ *
* Always secure with a 3 point seat belt when used with or without safeguard™
haven™ instructions
Setting up your haven™ with safeguard™ is easy! Find all the details you need here for how to set up and use!