cosmopolitan™
flexibility and freedom
cosmopolitan™
flexibility and freedom
Age range

newborn - 5 years*
*age reference as a guide only

Folded dimensions

30 x 63 x 91cm (wheels on) 19 x 51 x 86cm (wheels off)

Handlebar height

87 - 110cm

Maximum load

25kg / 55lbs

Product weight

13.5 kg / 30lbs*
*frame, wheels, gear tray = 9.8kg plus modular seat, reversible liner, grab bar = 3.8kg

Safety certified

Europe, UK, USA, AUS/NZ

Seat dimensions

seat: 51 x 34 x 23cm
bassinet: 80 x 34 x 18cm
*measured interior, not the liner

Unfolded dimensions

116 x 63 x 83cm
T
aking the brand to a whole new level of sophistication, cosmopolitan™ delivers perhaps the one thing that parents have desired from the Mountain Buggy® brand – a 4-wheel buggy with a fully functional modular seat.
cosmopolitan™ is a new breed of Mountain Buggy®; masterfully engineered and crafted upon the iconic urban jungle™, to deliver a smooth and stylish 4-wheel drive that stays true to the Mountain Buggy® DNA of manoeuvrability, adaptability, durability and simplicity. 

With three exceptional seat modes from rear facing, forward facing to lie flat bassinet; cosmopolitan™ represents the essence of an urban lifestyle that exudes ultimate charm and performance. It can take you from newborn right up to toddler years, and stays true to what a mountain bike would offer with its rear air filled tyres, and puncture proof front tyres with additional suspension; allowing you to take this versatile 4-wheel buggy across all-terrain with sublime ease and comfort; always delivering in superior performance and kerb pop. 
A new look, a new feel, a new sense of freedom – cosmopolitan™ has been engineered for the mountains, designed for the city. 
mountain buggy
SKU:
Product Code: MB-COSMO_V4
what makes cosmopolitan™ unique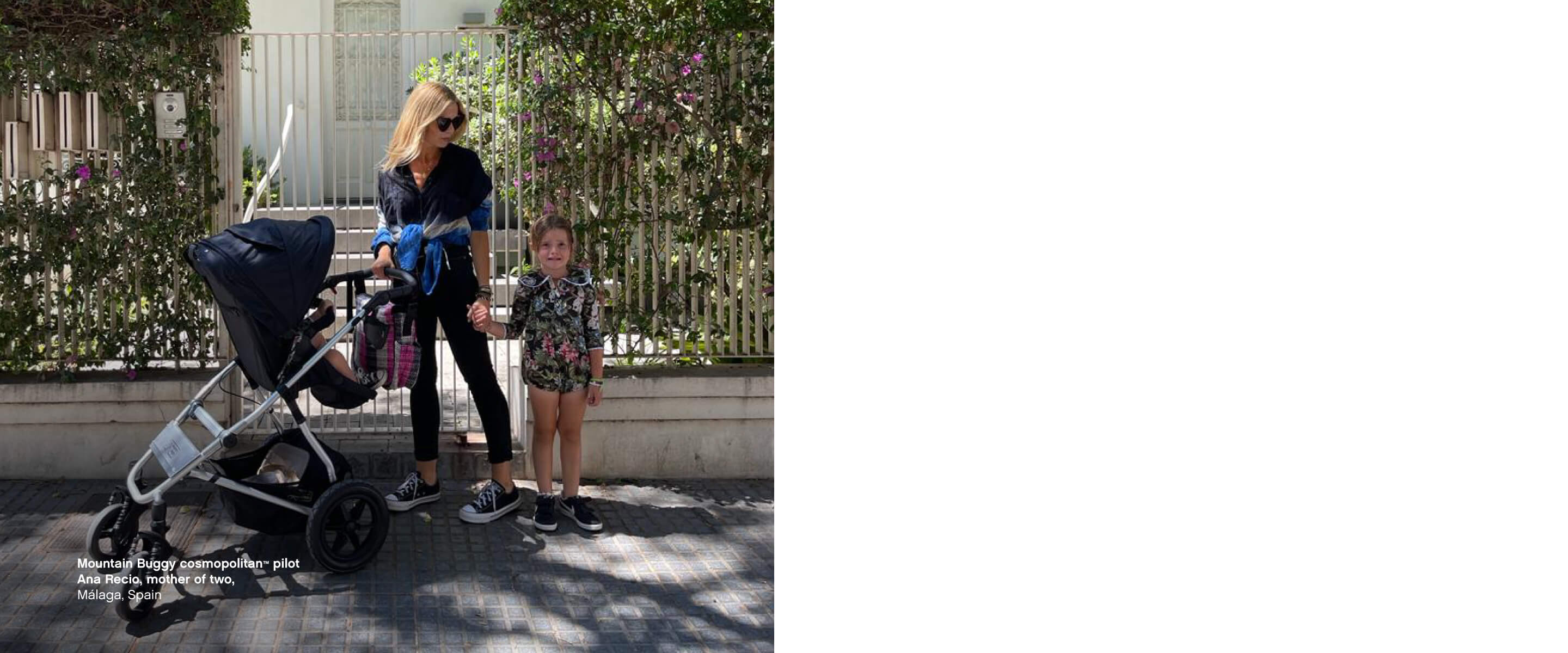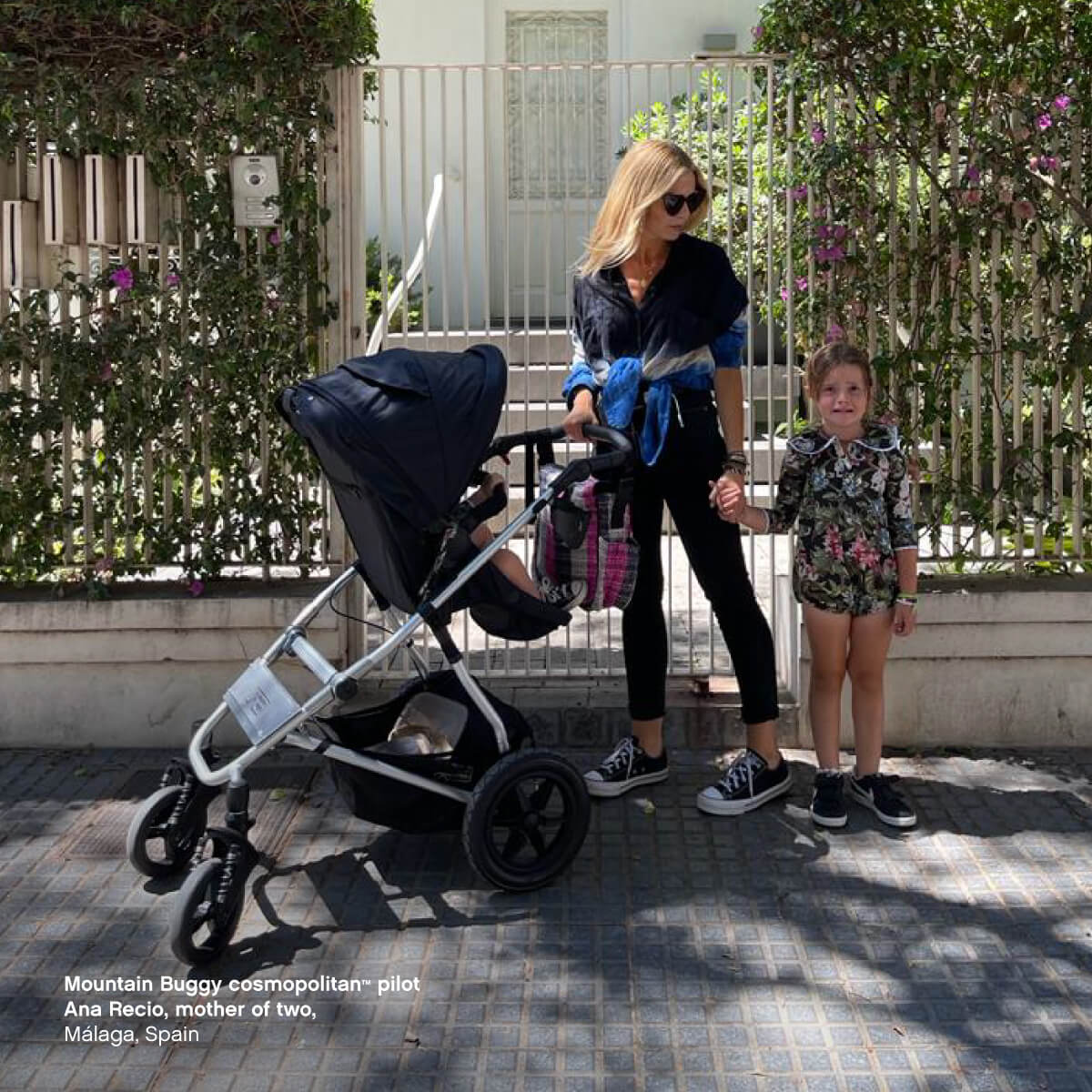 built from the platform that brought all terrain to the world
Designed and engineered upon the world's first, all terrain, 3-wheeler; the Red Dot award winning platform of urban jungle™ luxury.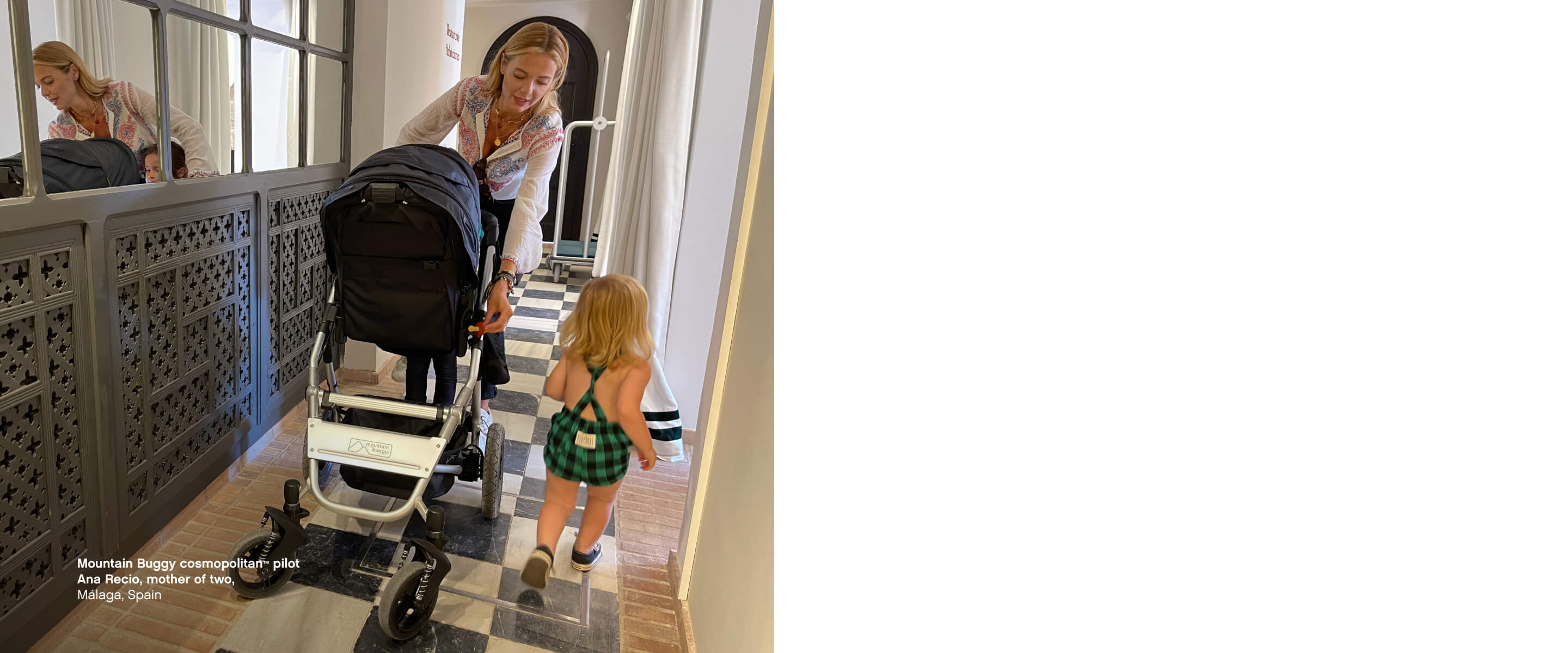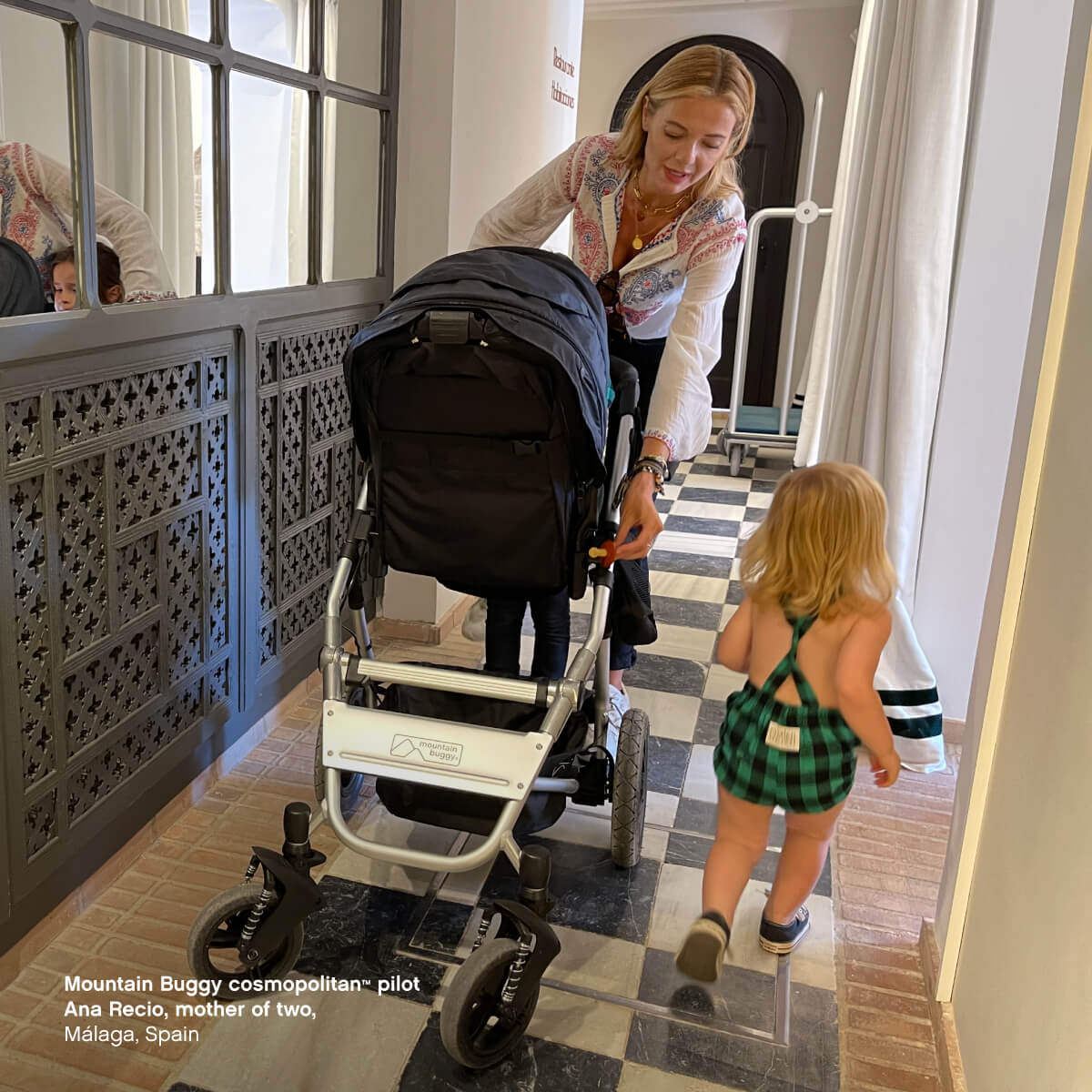 world class in safety and stability
cosmopolitan™ passes all rigorous global standards required for 4-wheel buggies.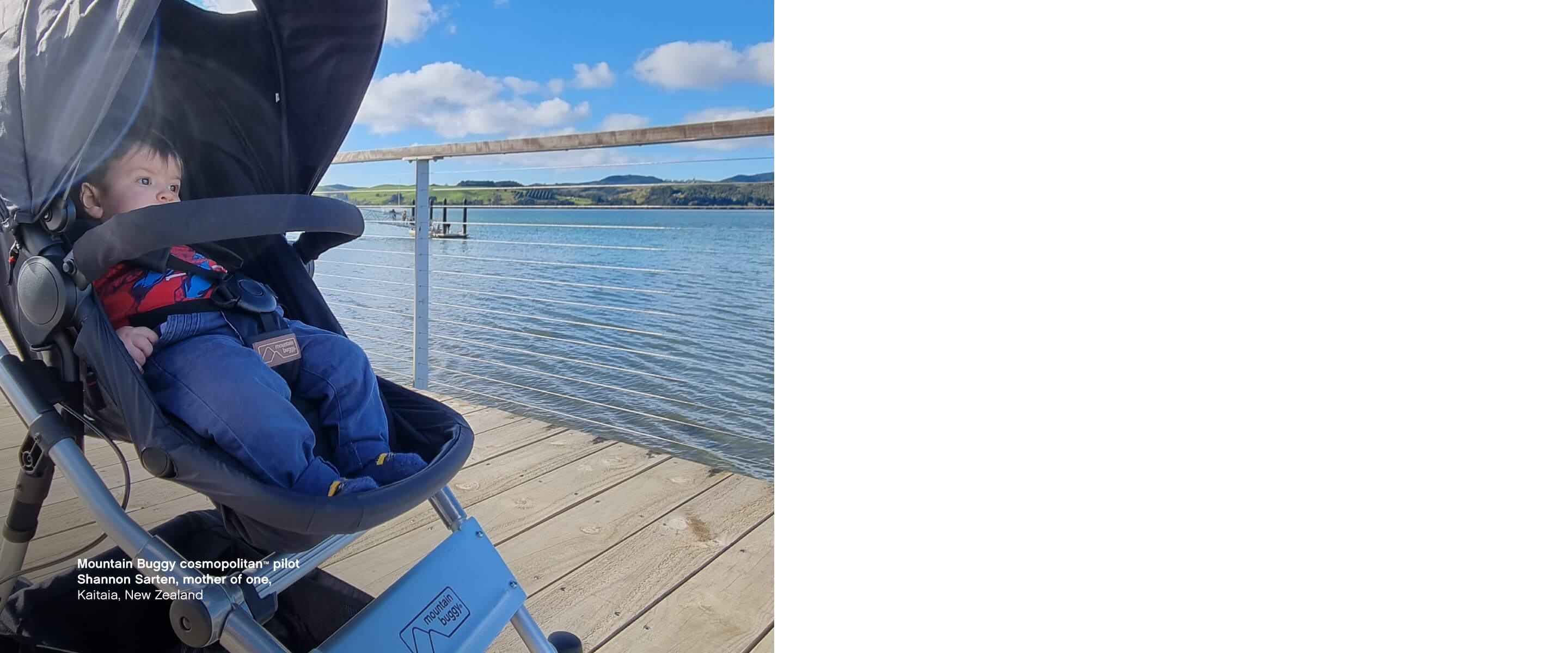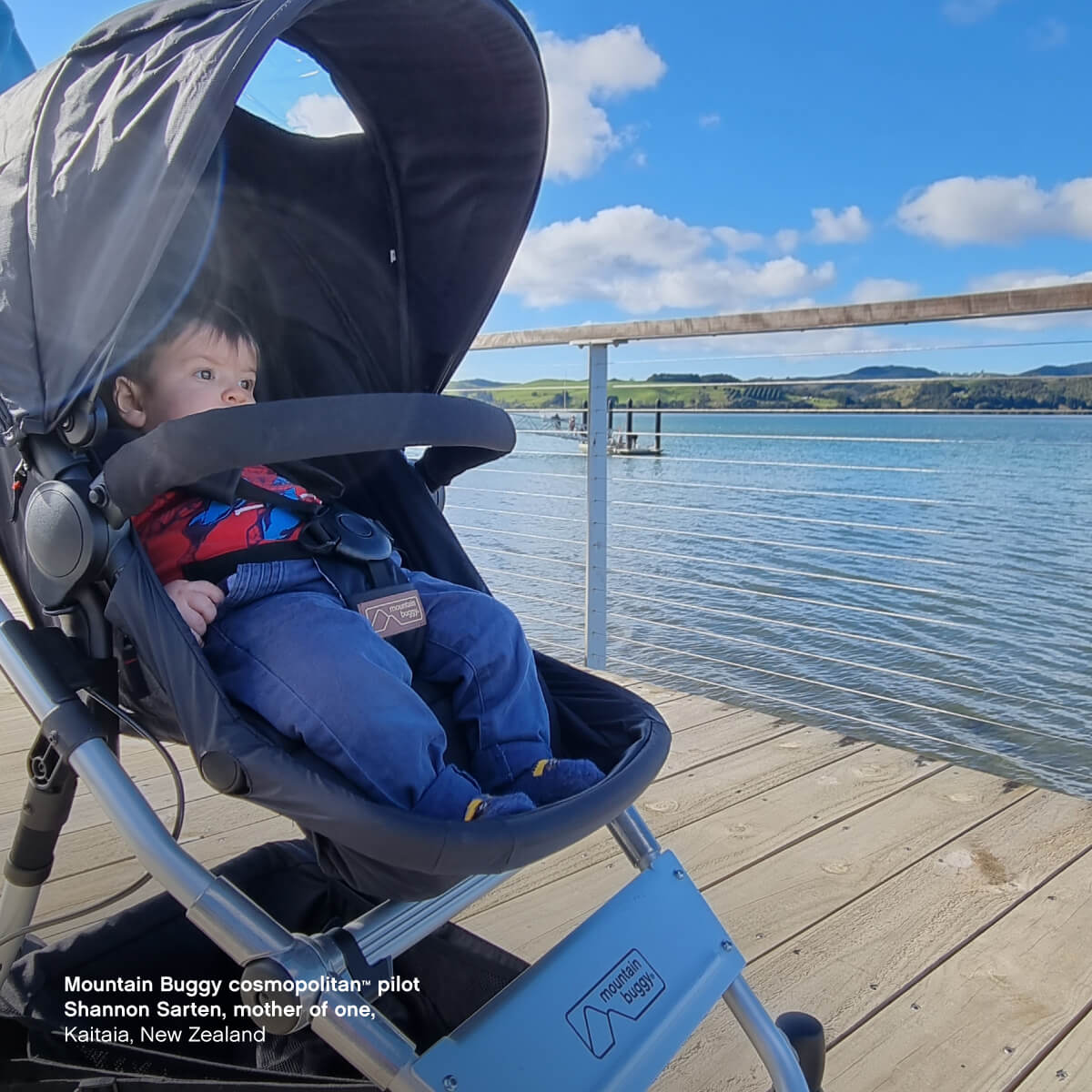 world class materials
cosmopolitan™ is made of super high quality 6060 T52 aircraft grade lightweight aluminium, making all Mountain Buggies superior in strength.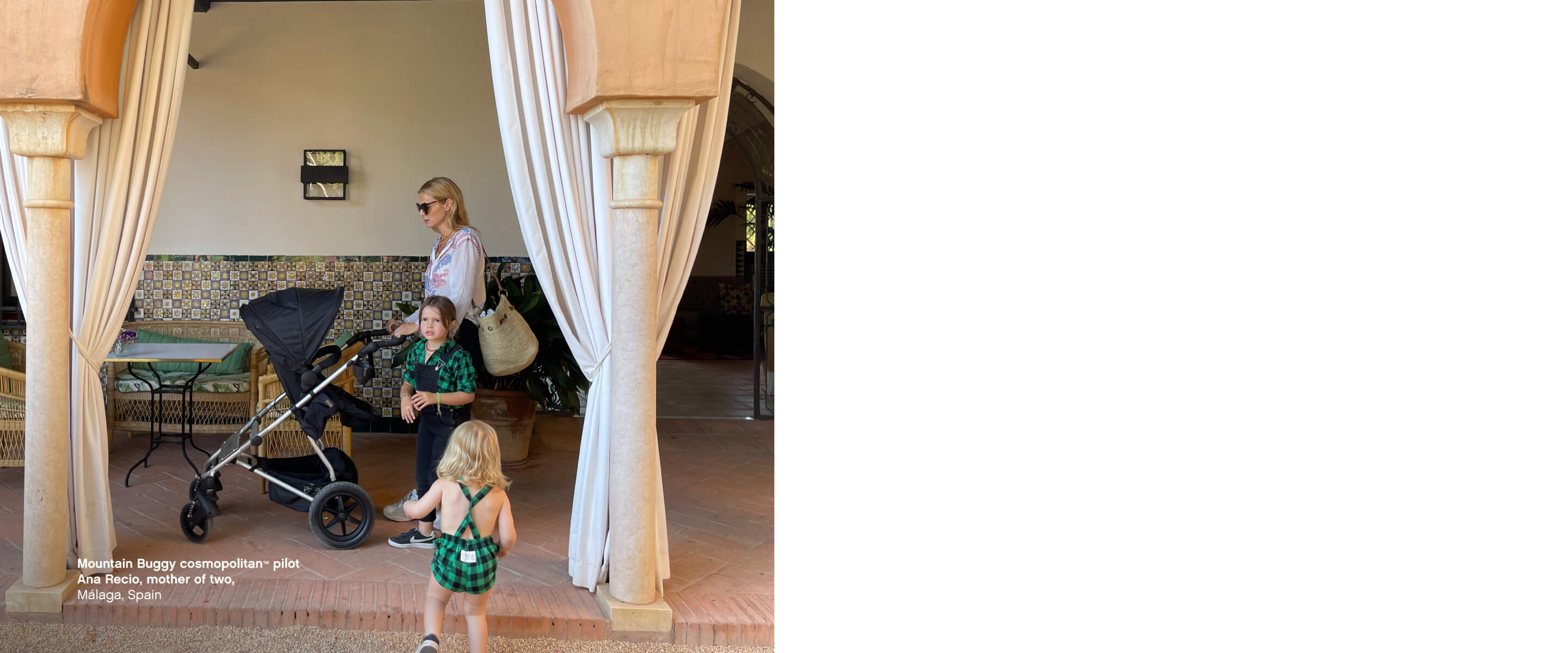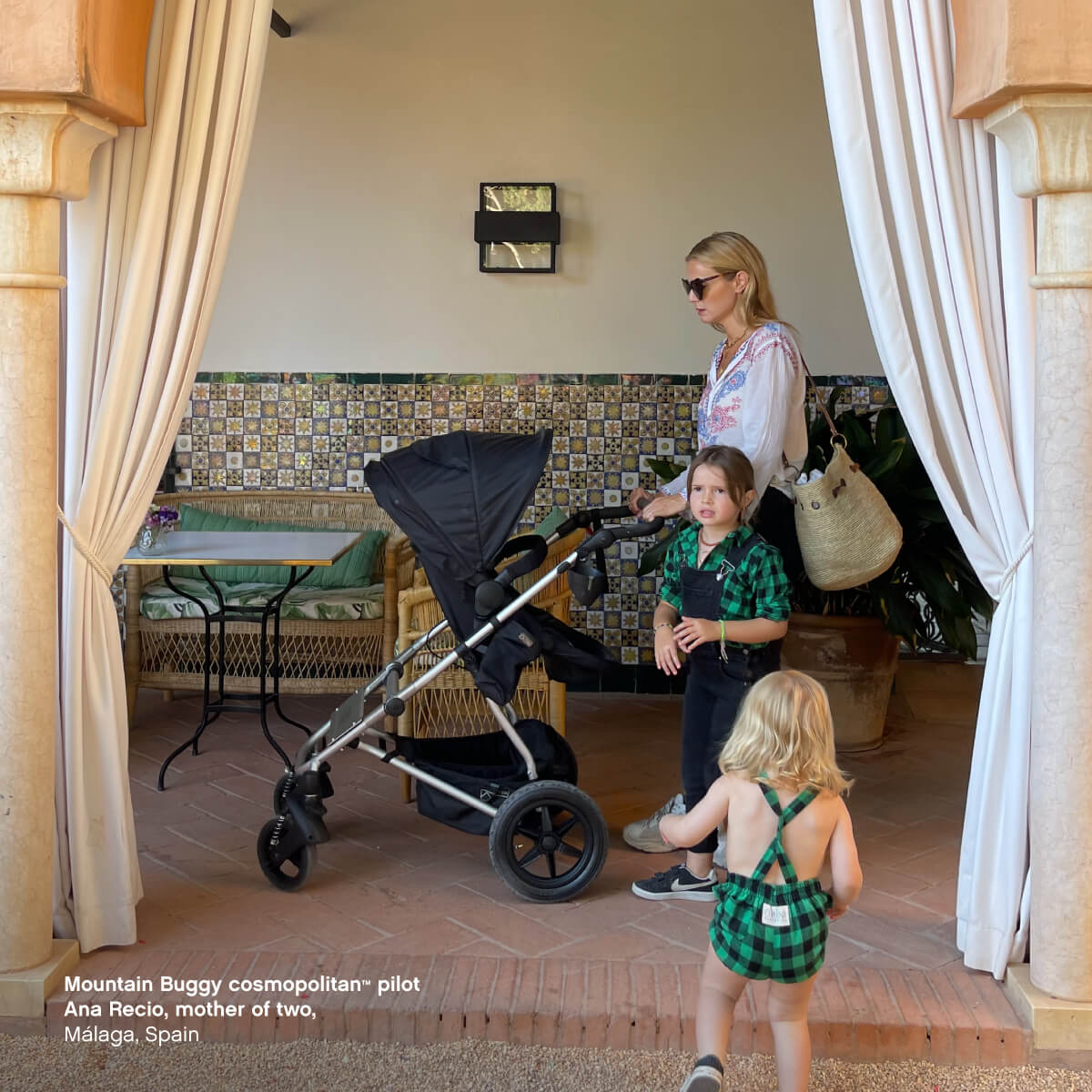 superior manoeuvrability and kerb pop
Revered for exceptional engineering and design, cosmopolitan™ delivers sublime steering with one hand and turns on a dime thanks to its perfect weight distribution and front wheels that have a 360º swivel - so easy to pop up over kerbs and obstacles too.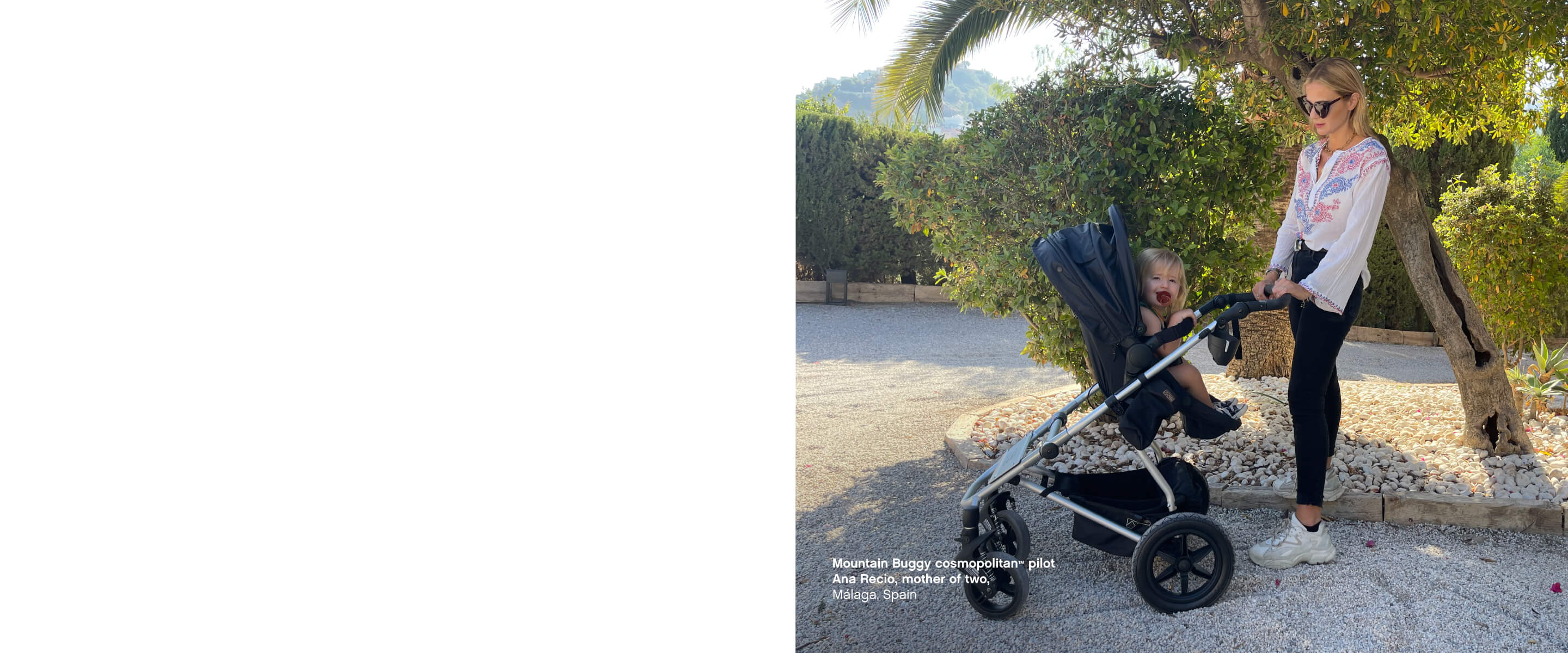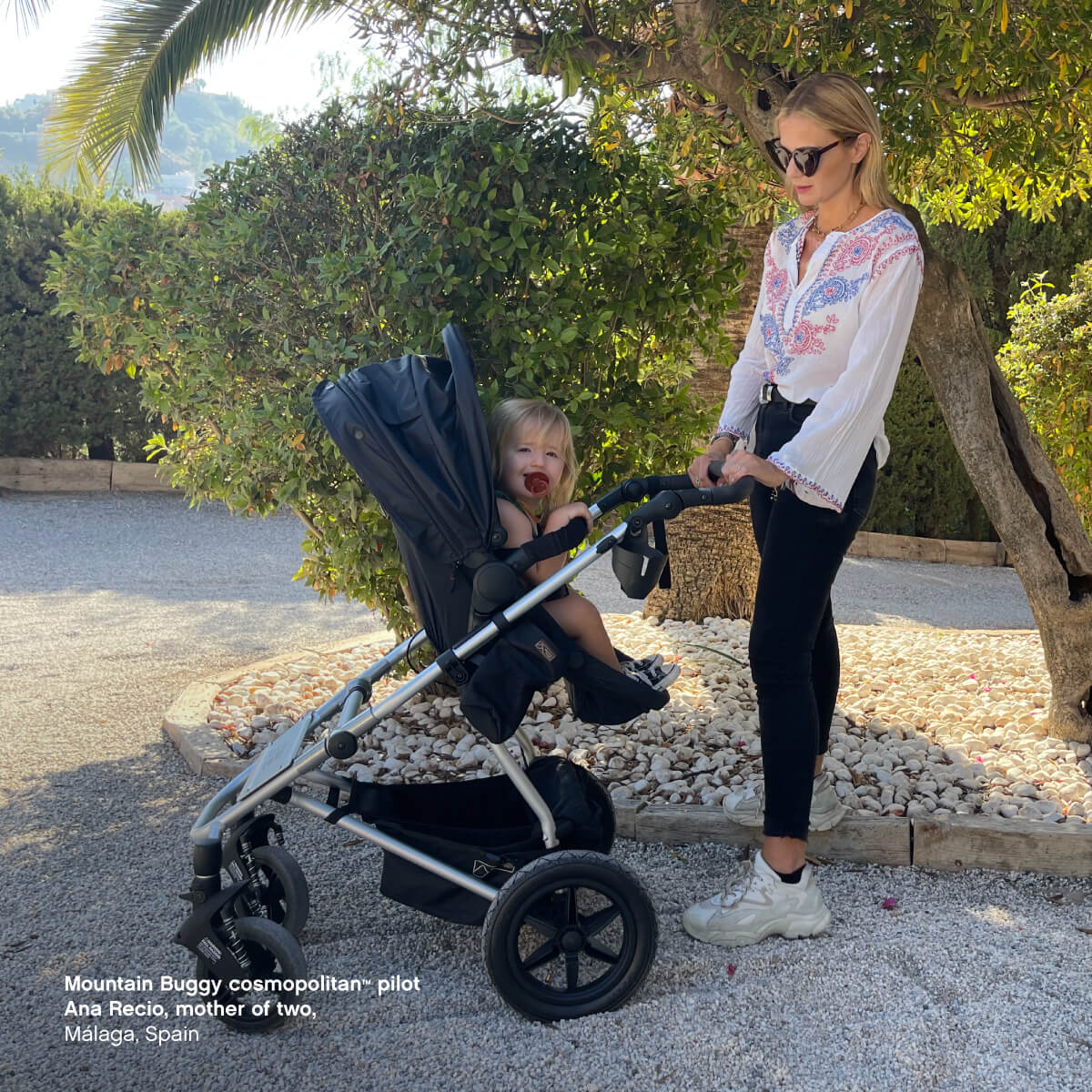 sublime tyre performance on all terrain
The only 4-wheel buggy with tyres that can take you off road with ease. cosmopolitan™ includes 12" true air filled rear tyres as they provide a much better ride, as the rubber outer tube meets the most generous air filled pocket, providing the greatest degree of cushioning and smoothest handling on any surface; well suited for any terrain from shopping malls to the mountain trails. The front tyres are 8" and puncture proof, smaller to enable better manoeuvrability and to aide in a more compact fold.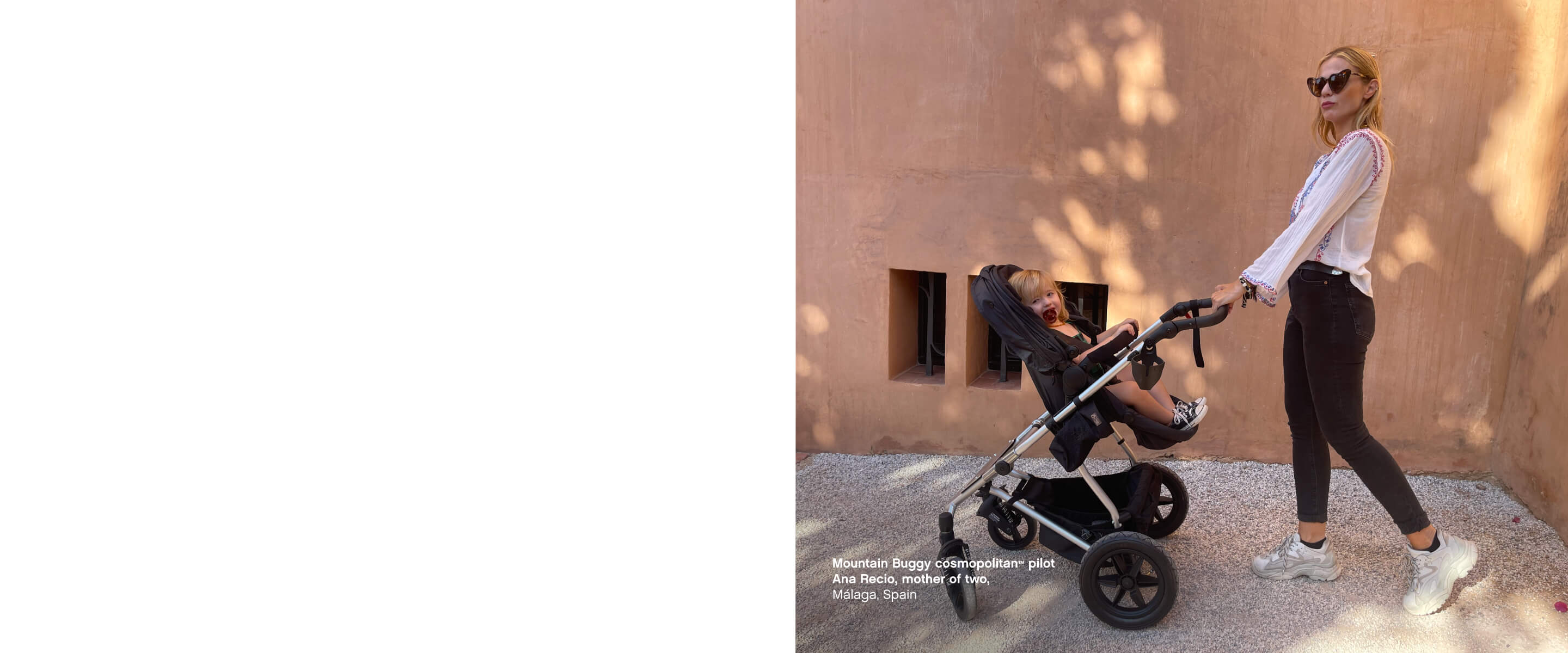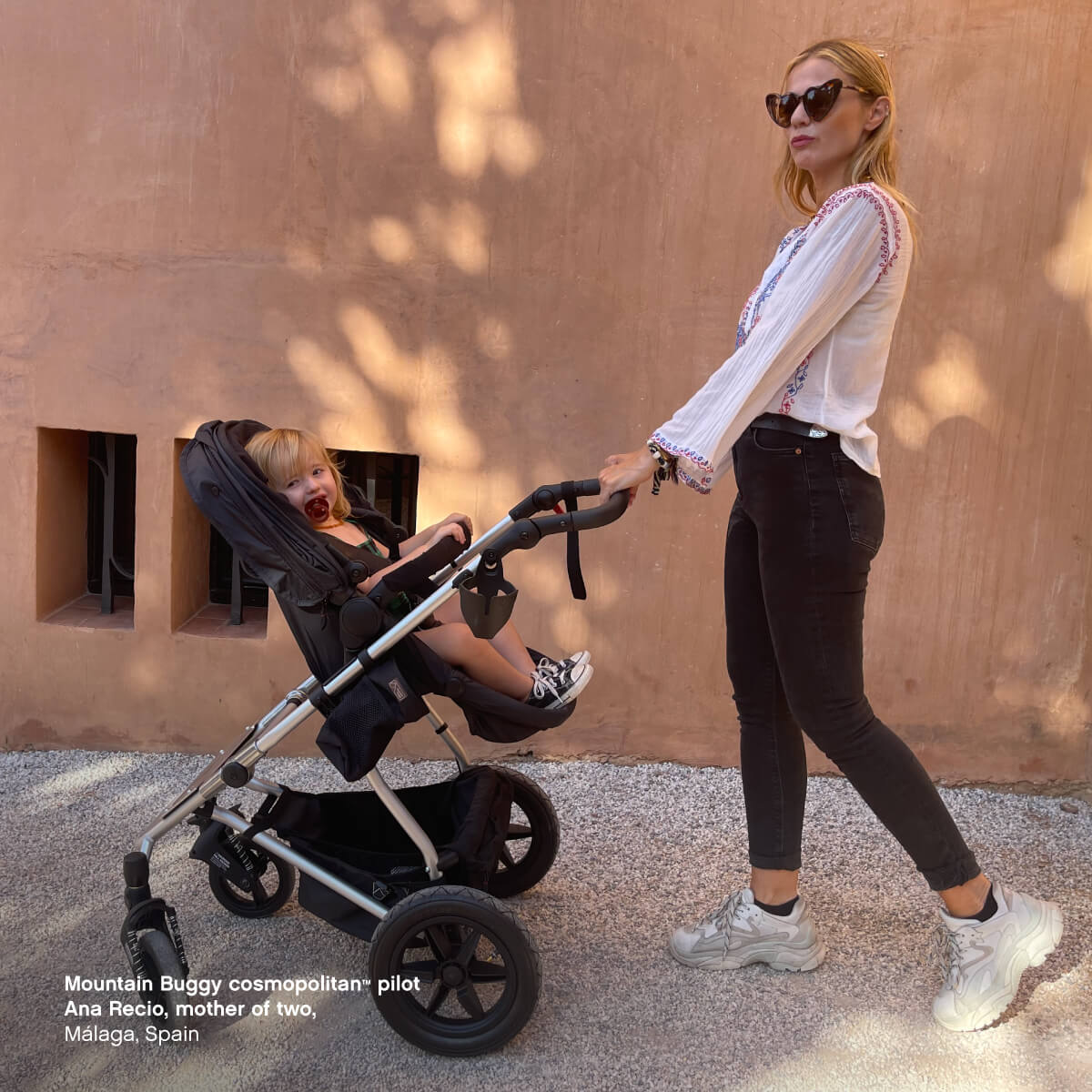 360° suspension
To deliver even more comfort for your child, cosmopolitan™ includes suspension across both the front and rear of the buggy frame – absorbing more of the bumps along the way for a smoother ride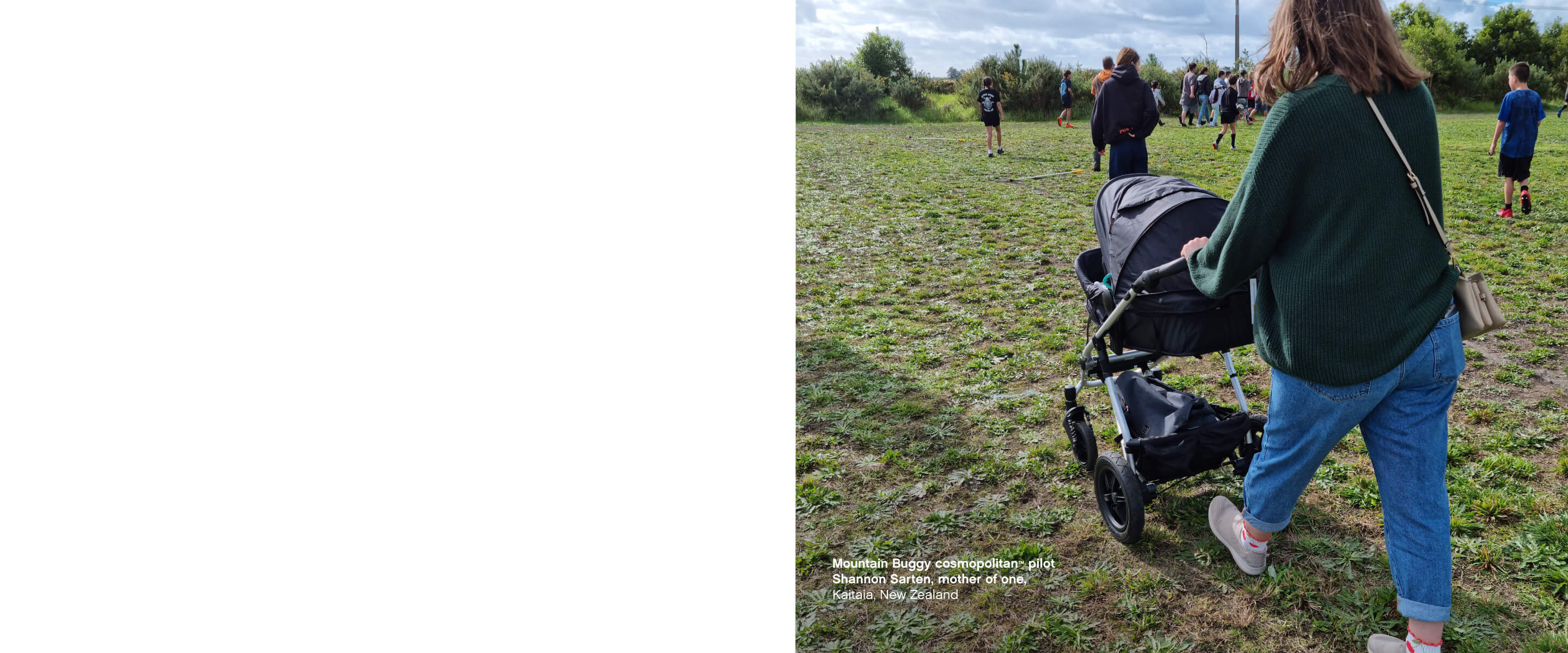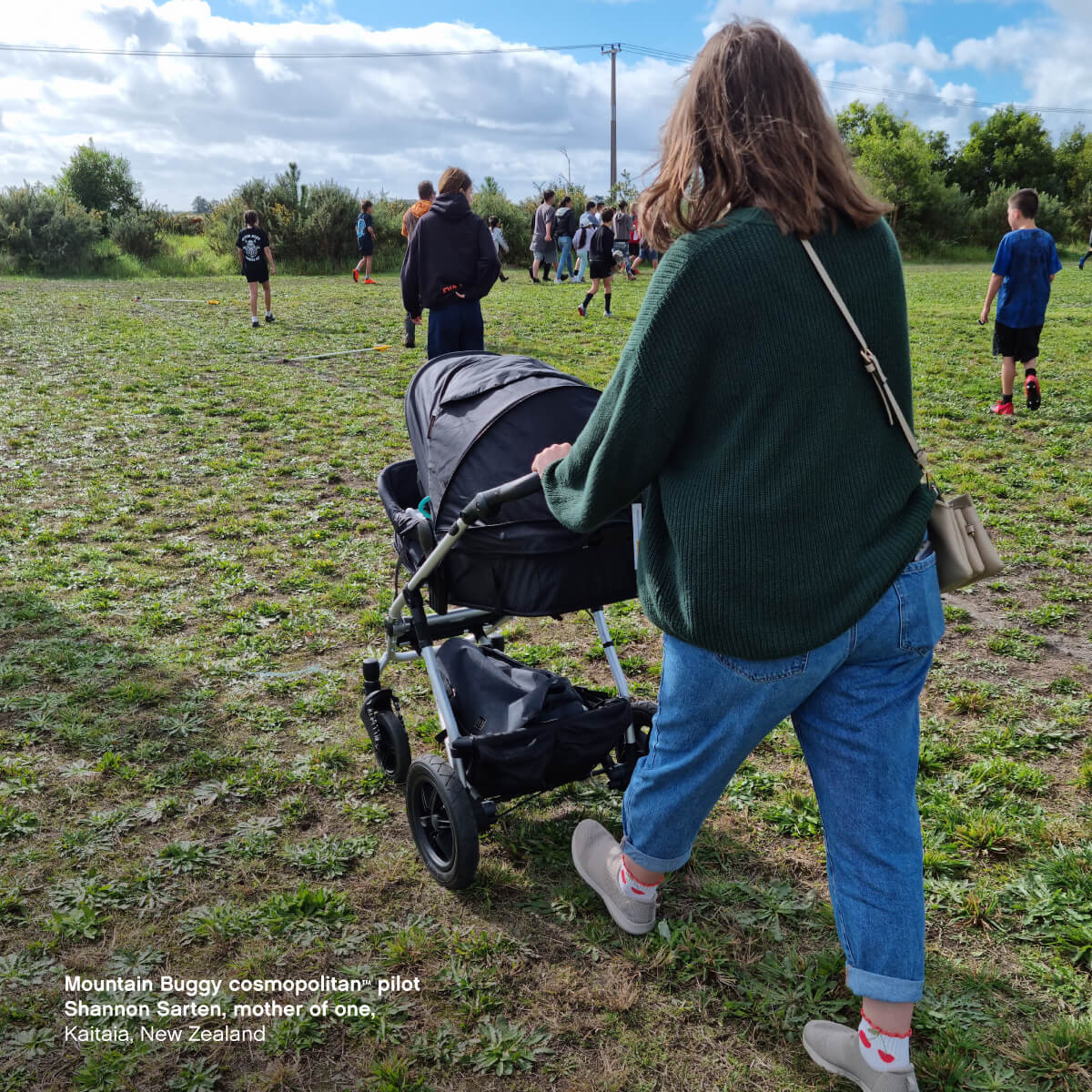 all terrain handling
The front wheels can lock for absolute control on uneven terrain, or unlock for full 360° swivel for ease of manoeuvrability when on the city streets.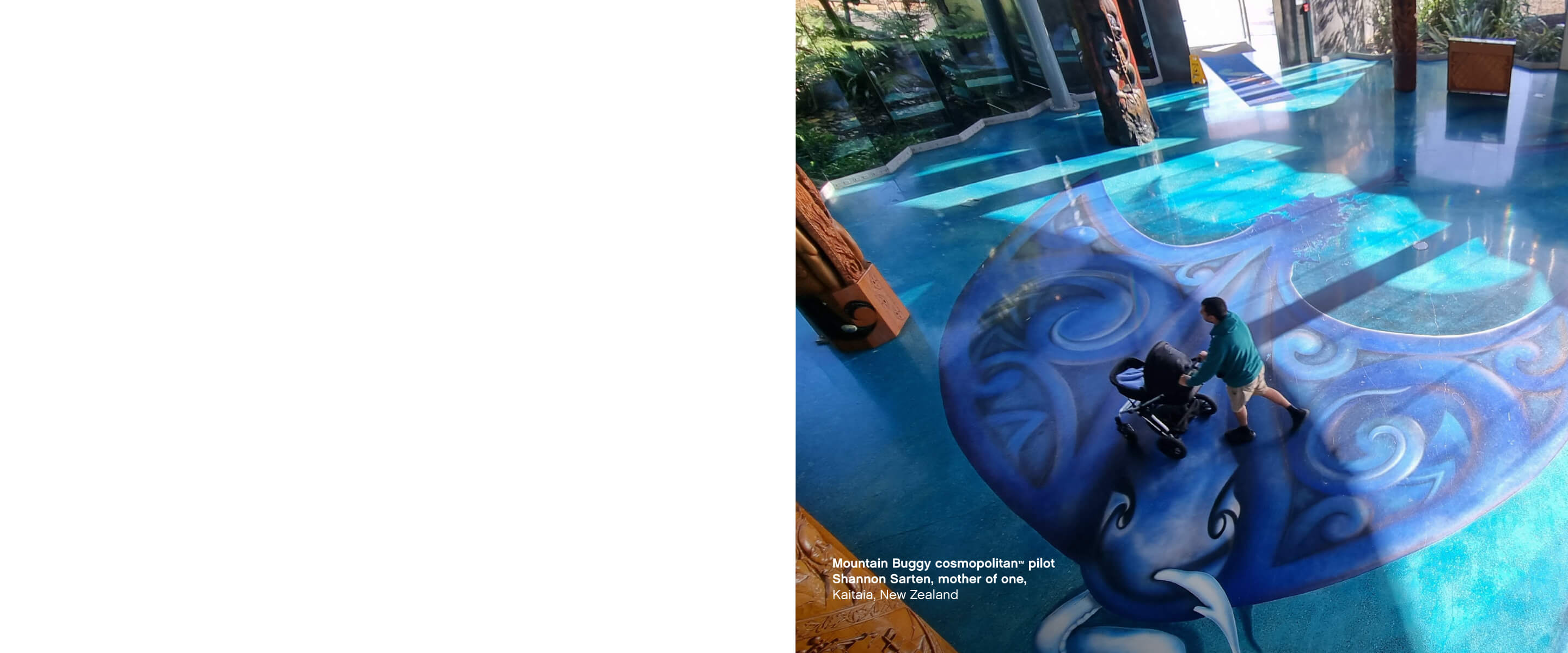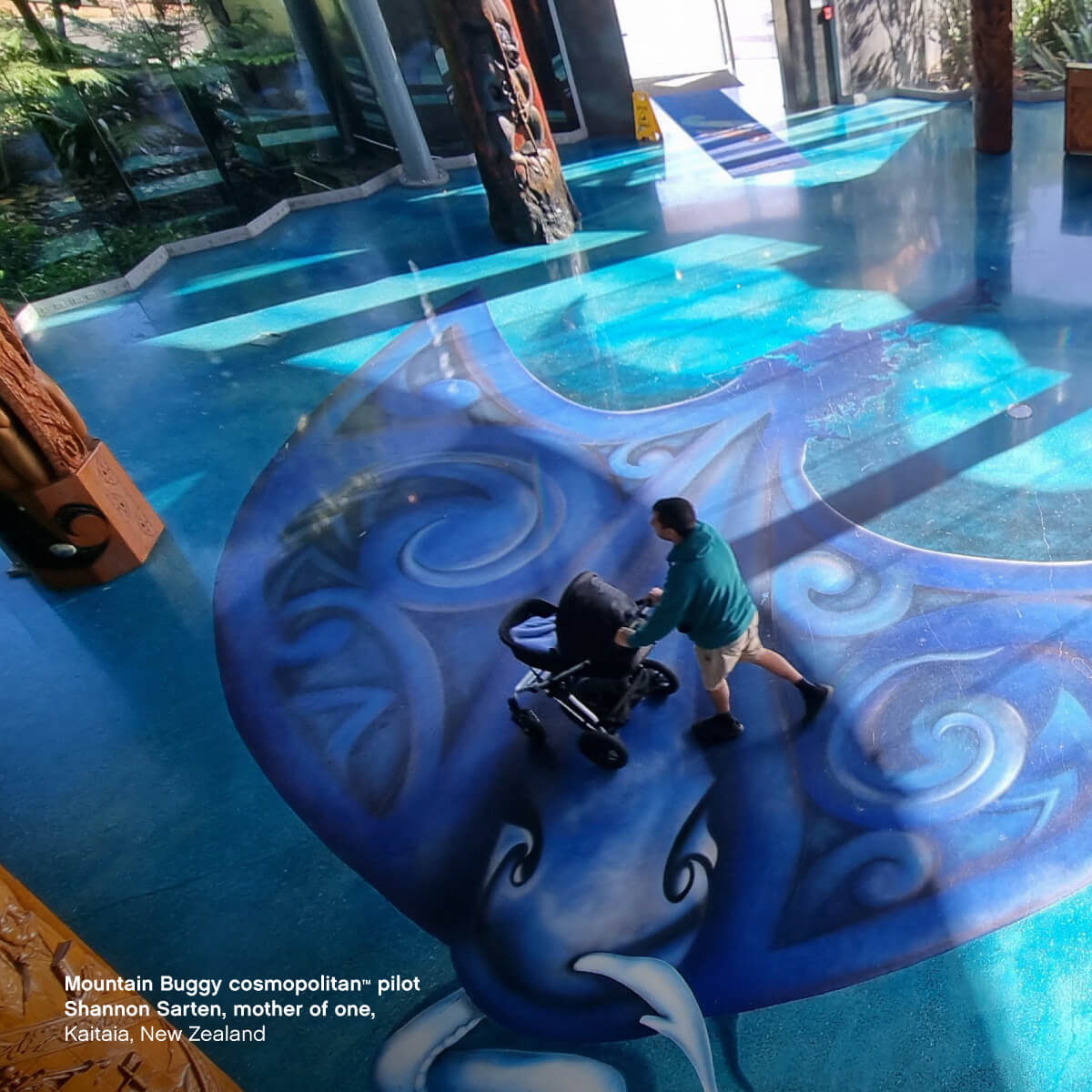 newborn ready
Most other 4-wheel brands only offer from 6 months up; with cosmopolitan™ you get a true modular seat that inclines/reclines with multiple angles, transform into a lie flat bed, the perfect resting position for your newborn.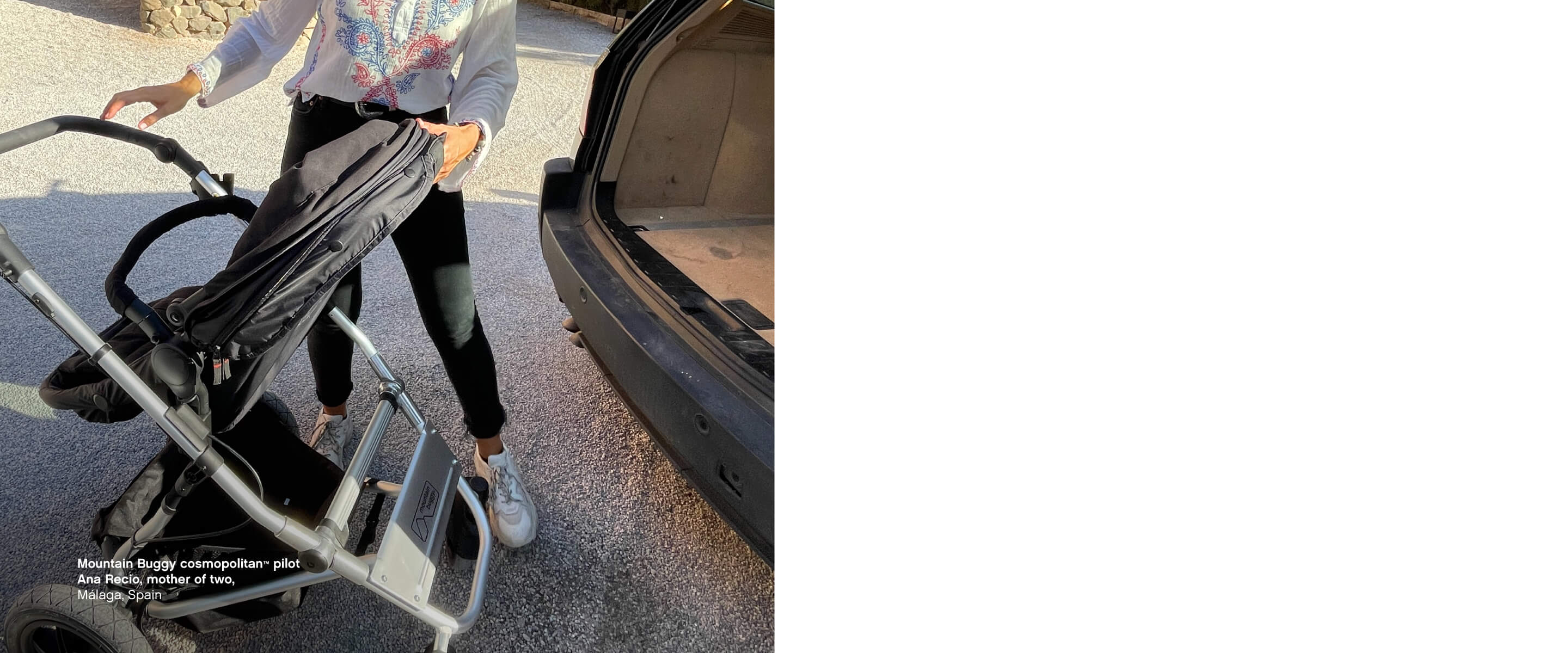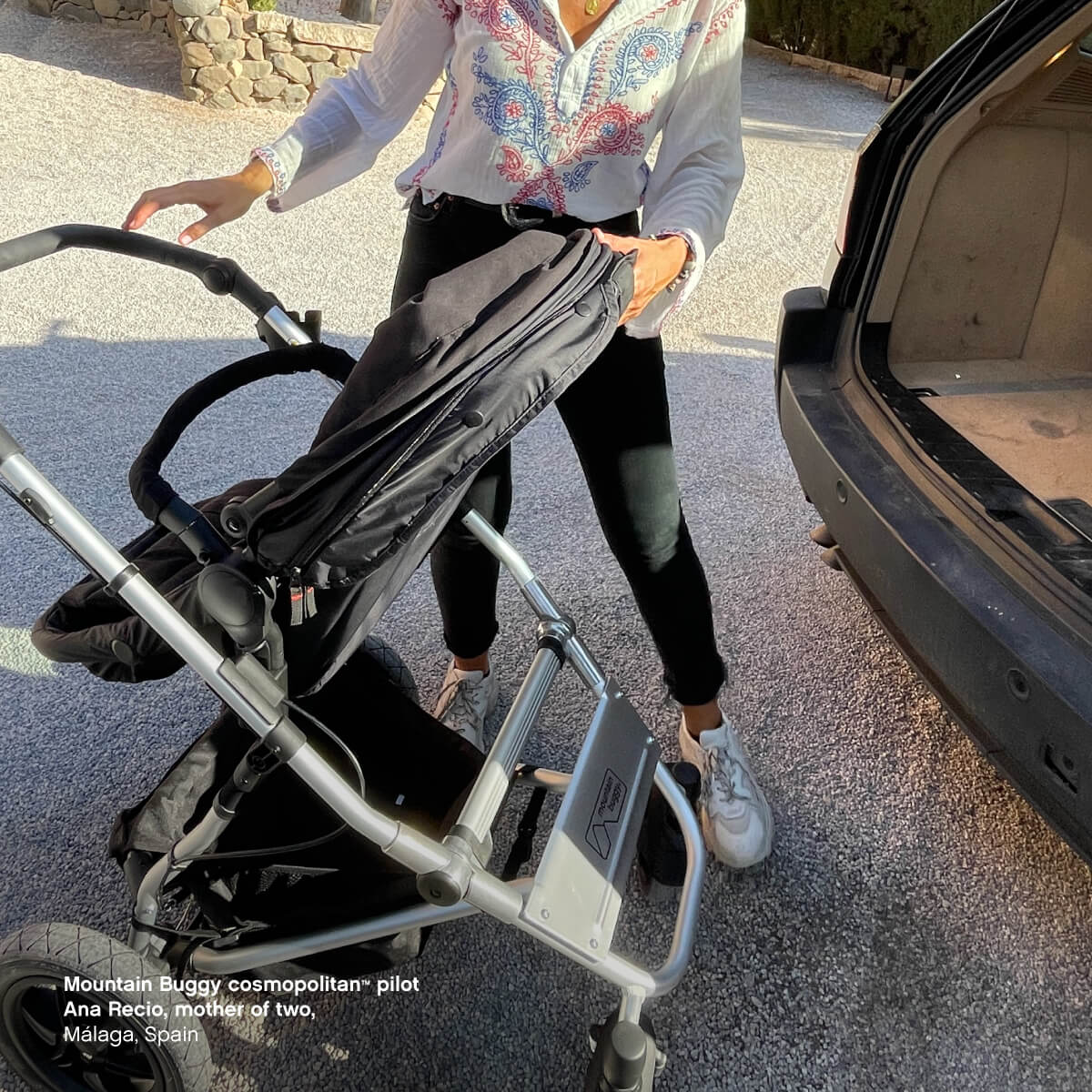 compact one hand fold
An award winning design where cosmopolitan™ folds down easily flat, and stand folds with one hand, conveniently keeping the fabric clean and off the ground.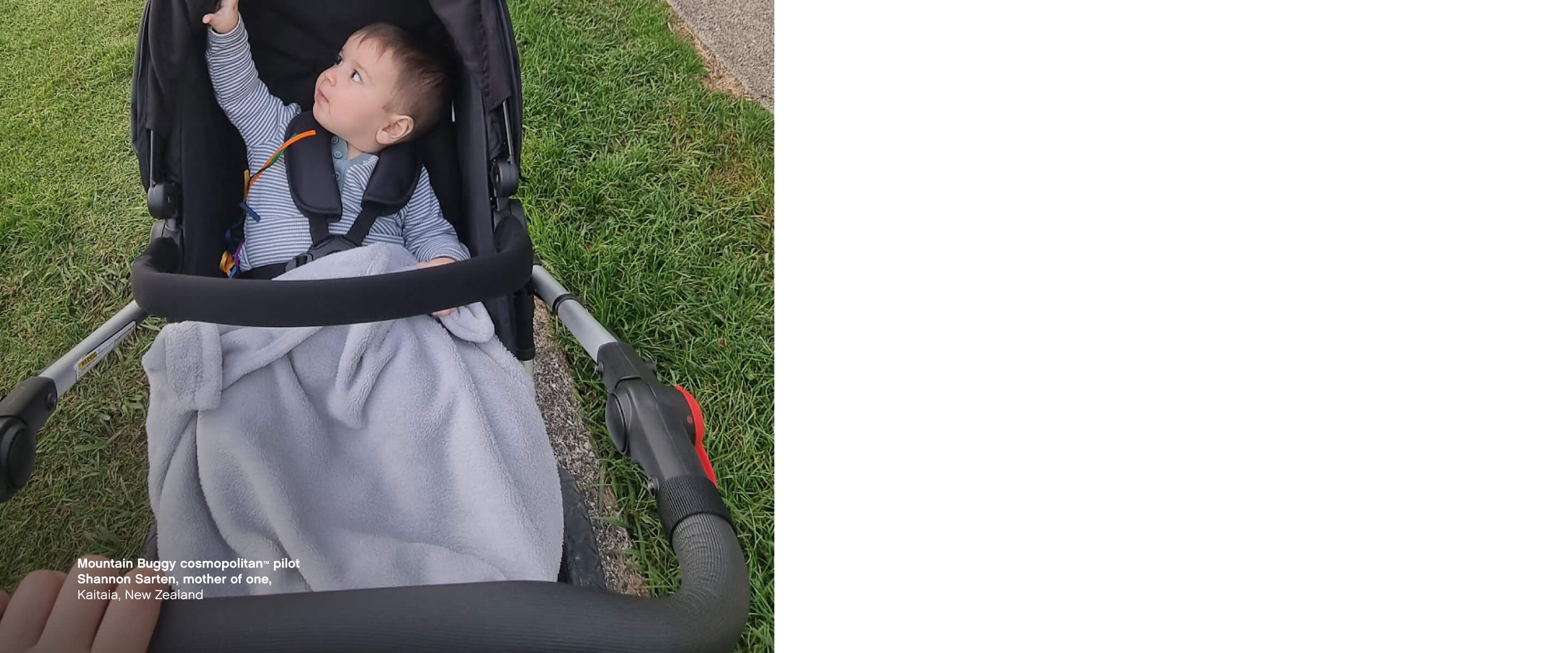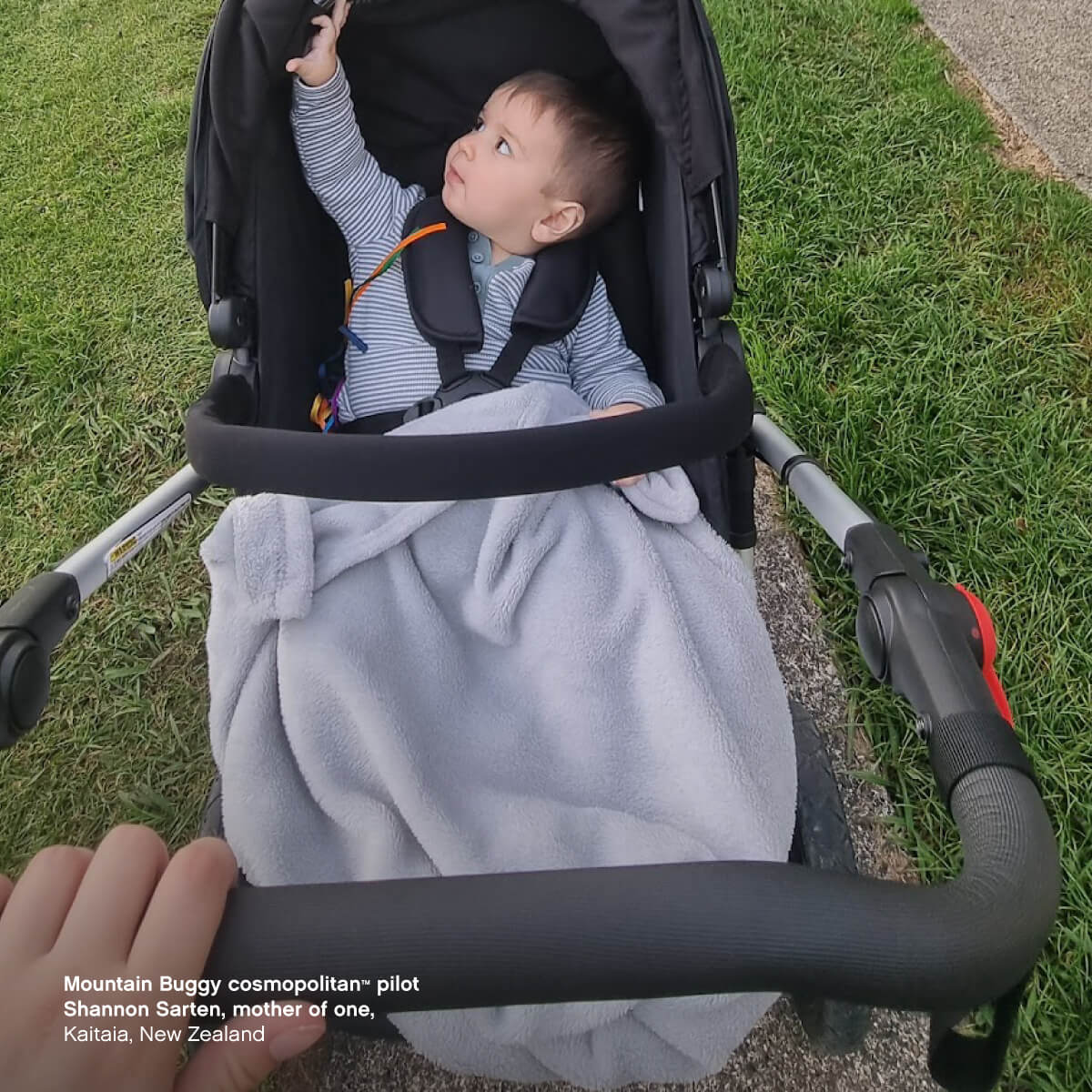 handlebar height to suit all walks of life
From the smallest to the tallest of parents, the cosmopolitan™ handlebar offers a wide range of height, for the comfort of the parent or caregiver.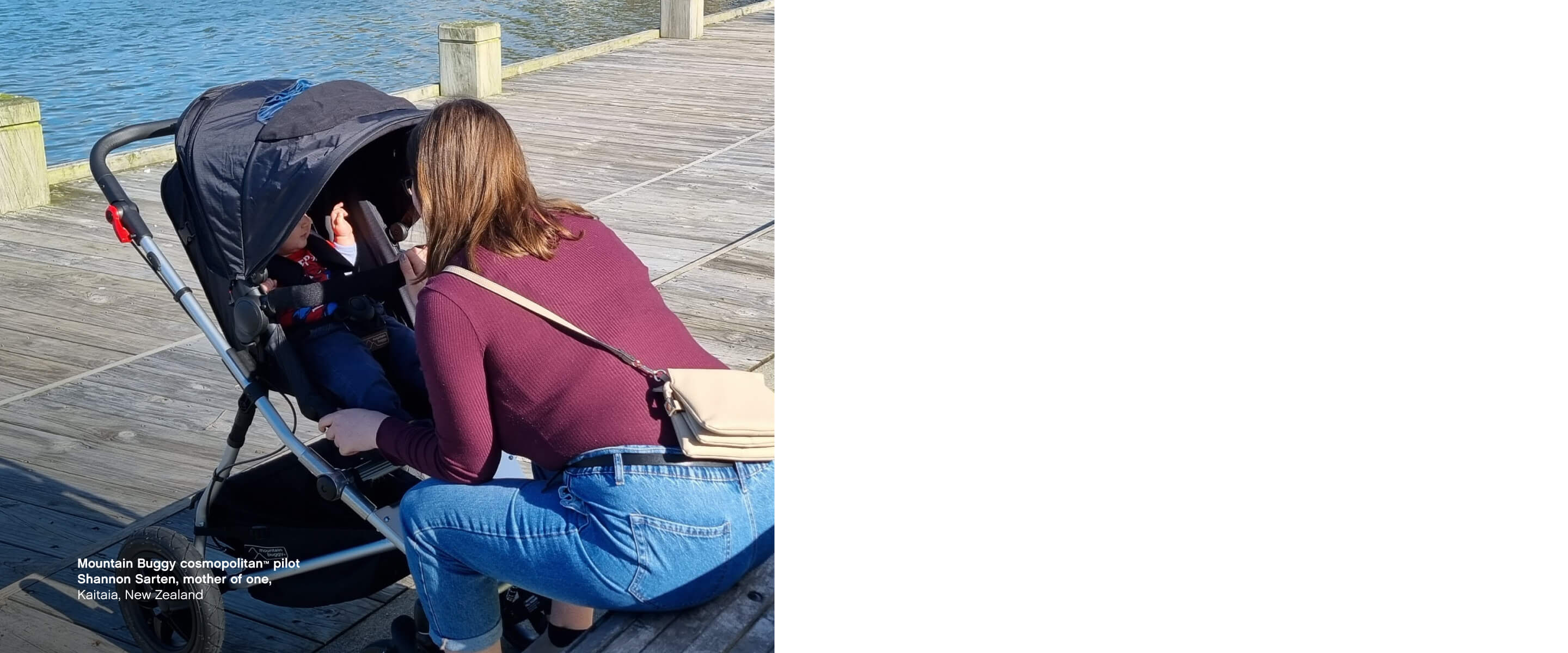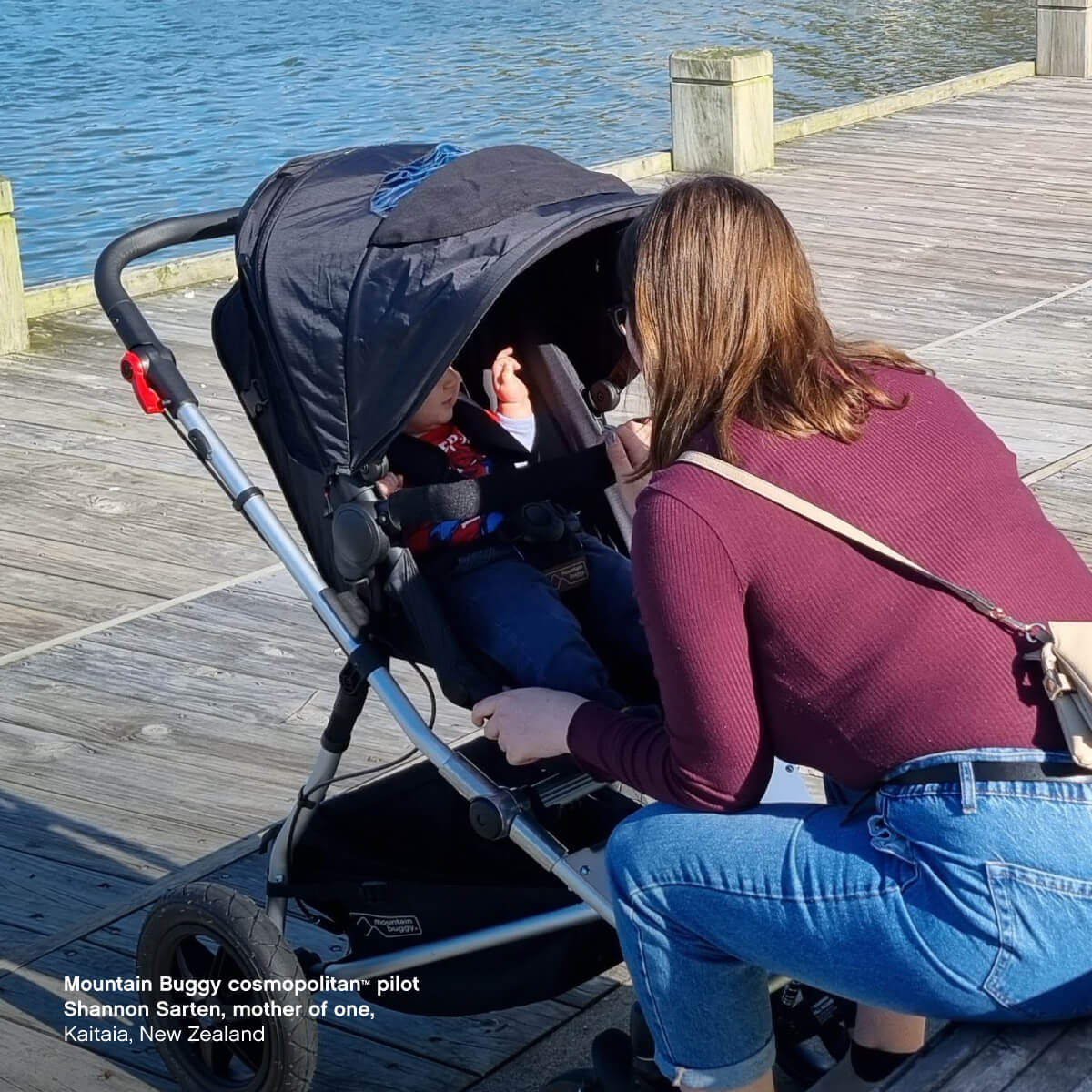 easy access to stop
With cosmopolitan™, you can stop safely at the flick of your fingers, with the park brake located on the handlebar.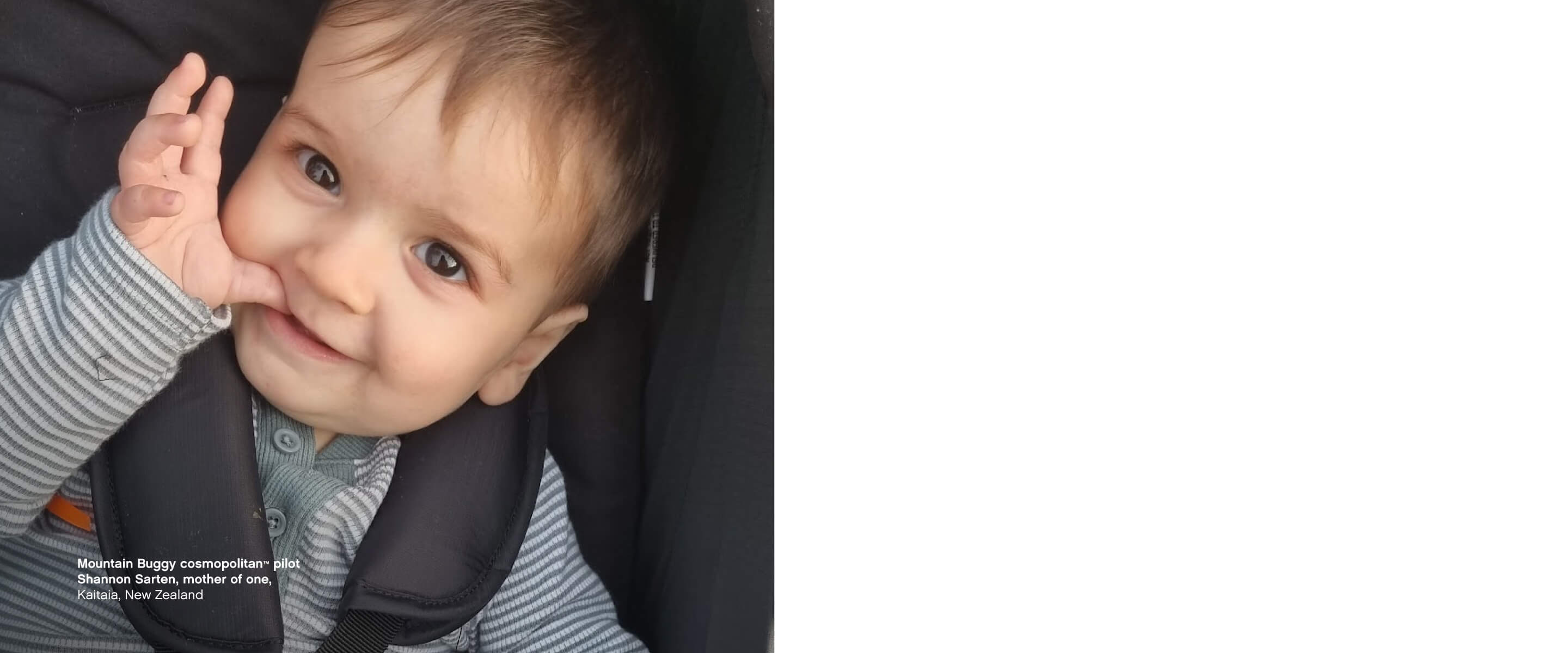 patented innovation
A patented tail free harness has been cleverly designed to keep long, fussy, loose straps out of little hands and mouths for superior safety and hygiene.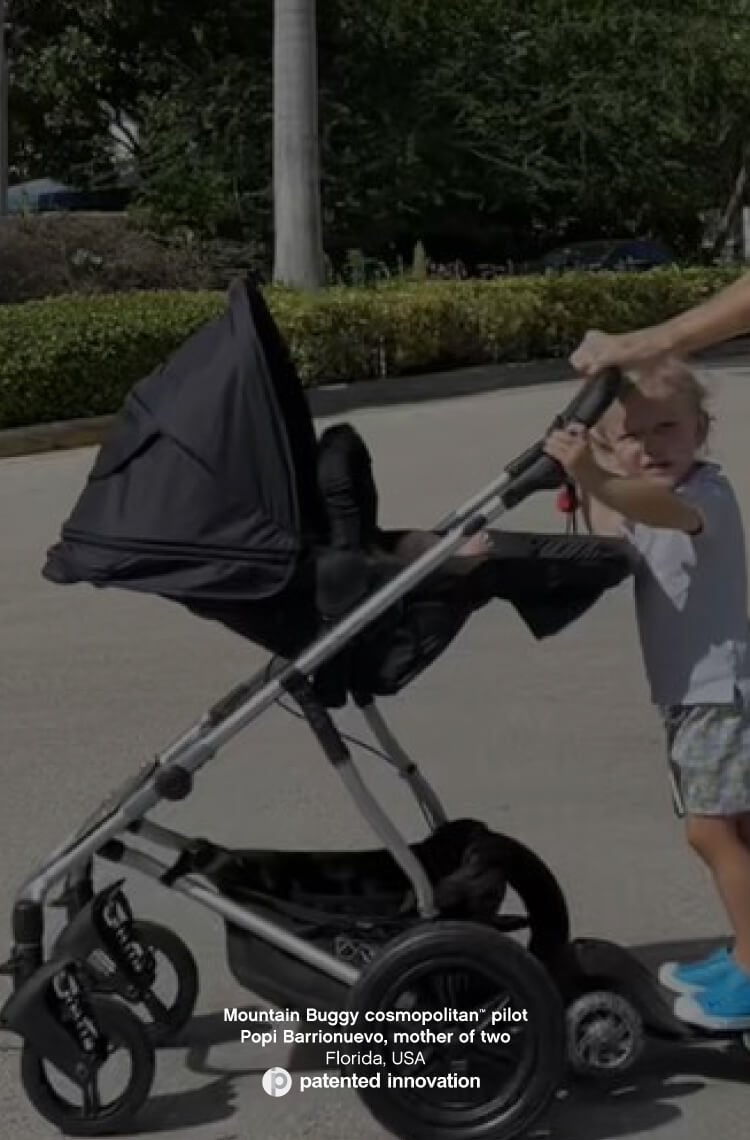 "The big size of the air-filled wheels makes it easy to ride anywhere. I like the fact that you can use it from birth with the bassinet position so I don't need to buy a carrycot. I highly recommend it!"
21 other great reasons why you will love cosmopolitan™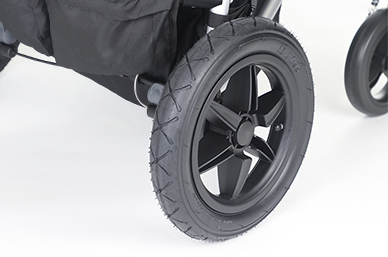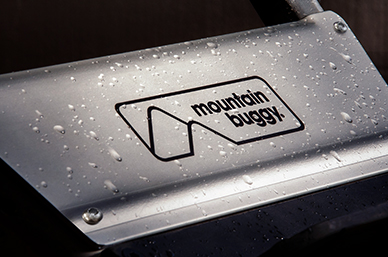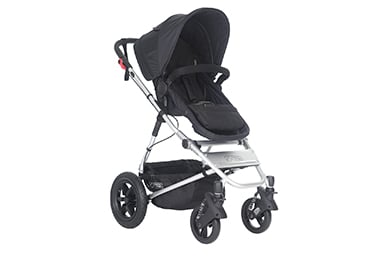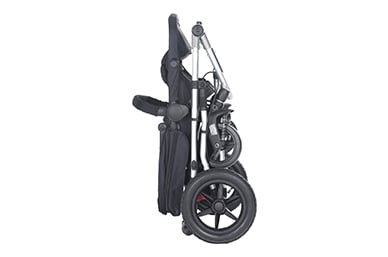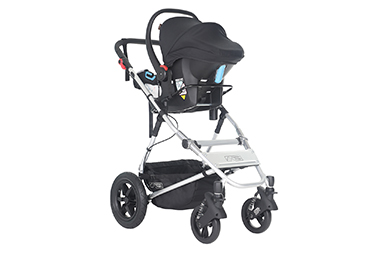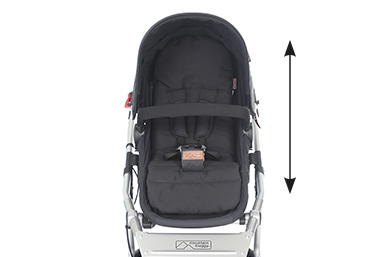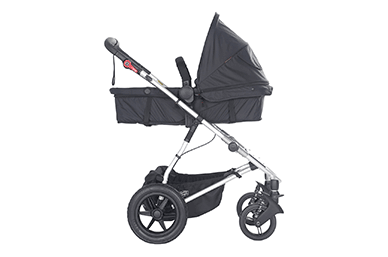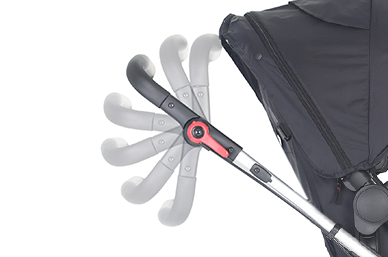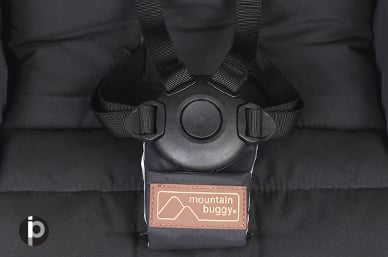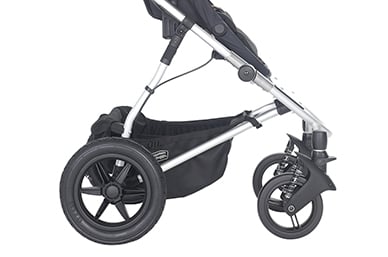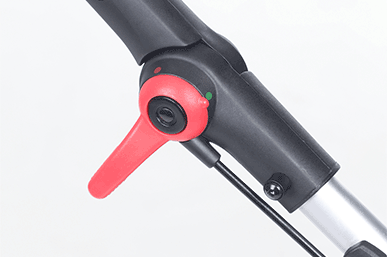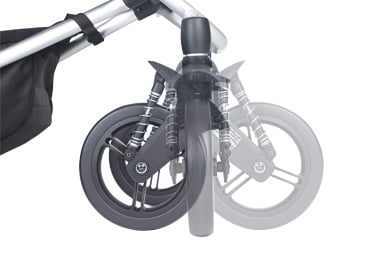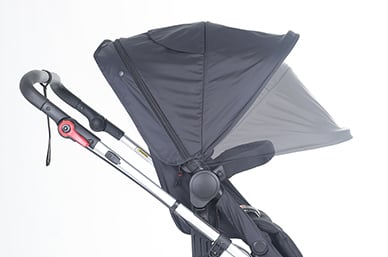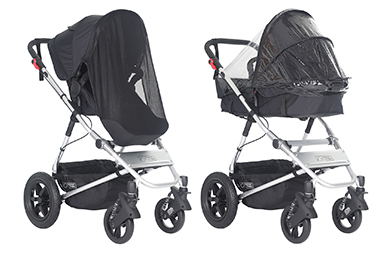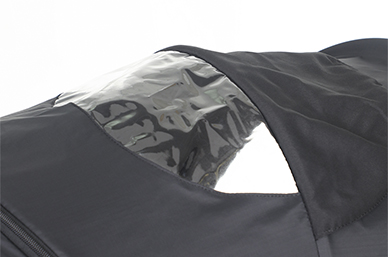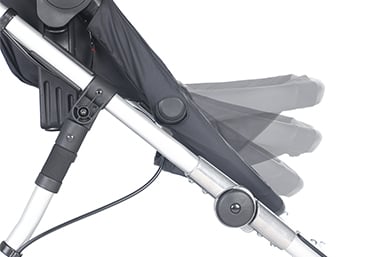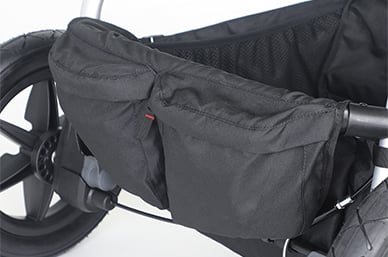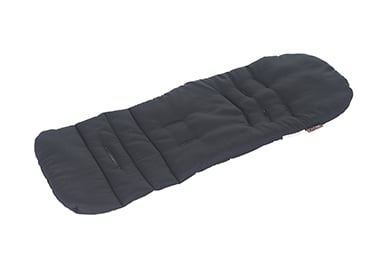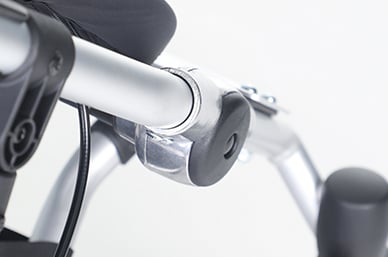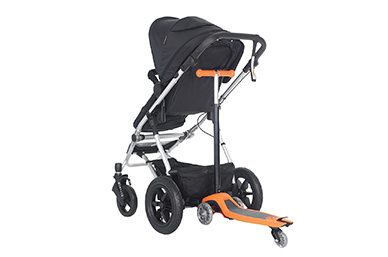 Age range

newborn - 5 years*
*age reference as a guide only

Folded dimensions

30 x 63 x 91cm (wheels on) 19 x 51 x 86cm (wheels off)

Handlebar height

87 - 110cm

Maximum load

25kg / 55lbs

Product weight

13.5 kg / 30lbs*
*frame, wheels, gear tray = 9.8kg plus modular seat, reversible liner, grab bar = 3.8kg

Safety certified

Europe, UK, USA, AUS/NZ

Seat dimensions

seat: 51 x 34 x 23cm
bassinet: 80 x 34 x 18cm
*measured interior, not the liner

Unfolded dimensions

116 x 63 x 83cm
cosmopolitan™ 2021+ instructions
Setting up your cosmopolitan™ 2021+ is easy! Find all the details you need here for how to set up and use!